Logic Pro X 10.1 and Logic Remote 1.2 were interesting releases introducing new functionality. Apogee are quick off the mark to announce their interfaces are fully controllable from both.
Santa Monica, California, March 10, 2015 - Apogee is pleased to announce the availability of new software installers that provide compatibility with the audio interface remote controls recently introduced in Logic Pro X 10.1 and Logic Remote 1.2. Now Logic users with Apogee Duet, ONE, Quartet, Ensemble or Symphony I/O can adjust hardware input parameters directly from the Mixer view in Logic Pro X and Logic Remote, including mic pre gain, input type selection, phase control, and more. This simplified user experience lets Logic users focus on a single session window when recording, and offers complete visibility and control of input parameters.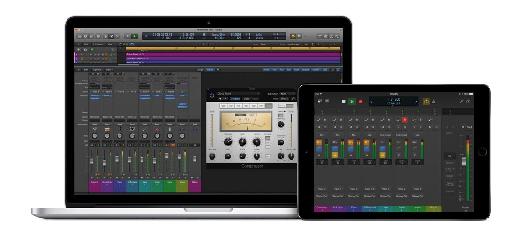 These same input controls are also now accessible through the Logic Remote App on iPad, enabling Apogee users to wirelessly adjust their input levels and settings from anywhere in the studio. Drummers can adjust mic pres without having to get up from behind the kit, engineers can do a line check while still setting up mics, and home musicians recording themselves can switch between a microphone and directly connected instrument without having to be in front of their computers.
See how you can control your Apogee mic preamps in Logic Pro X:
To take advantage of this new feature, Logic users with the following Apogee products must have Logic Pro X 10.1 as well as the new updated software/firmware from Apogee's website.
Compatibile Apogee Products
Duet for iPad & Mac

Duet 2

Ensemble Thunderbolt

ONE for iPad & Mac

ONE for Mac

Quartet

Symphony I/O

Web: Apogee Website