Imagine being able to stream audio seamlessly between your iOS and desktop music software via an audio unit plug-in that lives in your DAW? Audreio does just that!
Boston, MA '" March 30, 2015 '" Today Audreio announced Audreio AU, a new Audio Unit plug-in that delivers full-bandwidth audio streaming to musicians utilizing desktop DAWs and iOS for music production. The plug-in features a clean, straight-forward design, and since Audreio automatically detects all available devices on the same local network, making a remote connection is extremely easy.
Earlier this year, Audreio's iOS app introduced mobile musicians to high-quality wireless audio streaming between iOS devices. With the AU plug-in, Audreio brings its core streaming technology to the music production industry's most popular and powerful desktop DAWs. In conjunction with Audreio for iOS (sold separately) users will be able to conveniently stream audio between a combination of iOS devices and desktop DAWs.

CTO George Persiantsev notes that 'With so many innovative and affordable iOS music apps, coupled with the depth of functionality found in the desktop production world, the logical next step for Audreio was to connect the two platforms.'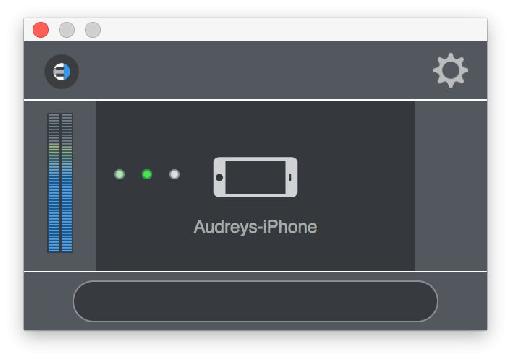 Audreio Audio Unit Plug-in Features
Stream full-bandwidth audio between computers over a local network.

Broad compatibility (Mac AU hosts include Logic, Live, Studio One, DP and more).

Connect your devices wirelessly, a lightning cable or via ethernet.

Straight-forward and easy-to-use. No web server or complicated set-up to deal with.

Works with Audreio's iOS app (sold separately) for streaming between desktop DAWs and iOS devices.

Pricing and Availability
Audreio AU is scheduled to ship by mid-April. The plug-in is available now for pre-order at audre.io for the special pre-release price of $14.95 (a 25% discount). Once released, Audreio AU will be priced at $19.95.
Requires an Audio Unit compatible host and OS X 10.8 or higher.
Web: https://audre.io