المساء H3000 فرقة التأخير المكونات في متاحة الآن وللبيع
Eventide's recent Anthology X bundle includes the H3000 Band Delays plug-in... and now it is available outside of the bundle for just $99 until December 31st 2015. Check out the videos for more info.
ليتل فيري، NJ - أعلنت اليوم المساء في الافراج عن التأخير H3000 فرقة المكونات في لAAX، VST، والاتحاد الافريقي. هذا متعددة تأثير فريدة من نوعها في المكونات، مدرجة أصلا في المساء في
المهندسين والمنتجين والموسيقيين، ودعت فرقة يؤخر أحد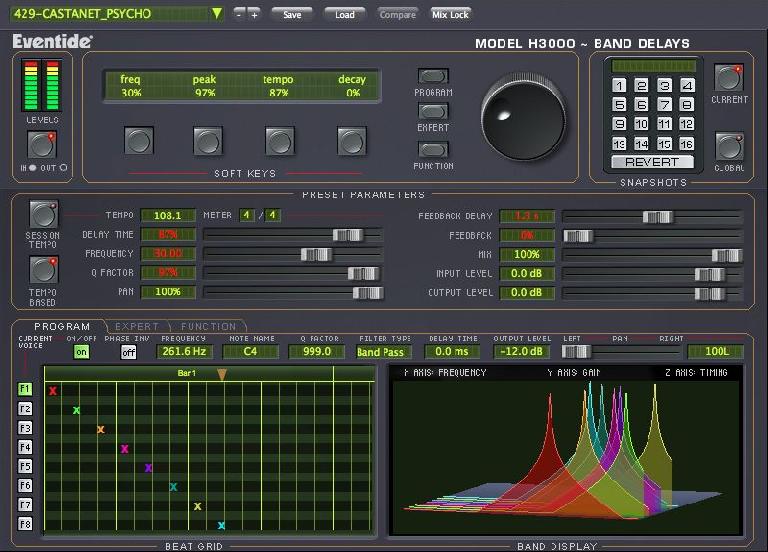 والتأخير الفرقة اتخاذ أي أداة أو صخبا والزهر وشريحة في الوقت والتردد خلق ما يصل إلى 8 أصوات متميزة يحددها تردد، صدى، نوع فلتر، تأخير الوقت، وحجم وبالغسل. لا في المكونات الأخرى في السوق يمكن تحويل الخاص بك الطبول، والقيثارات أو غناء تماما مثل هذا.
لكن هنا
80 تضمنت المسبقة تقدم مجموعة واسعة من نقطة الانطلاق لهذا تأثير قوي وفريد ​​من نوعه. وظيفية بالكامل الإصدار التجريبي لمدة 30 يوما هو متاح. زيارة eventideaudio.com مزيد من المعلومات.
مواصفات:
ماك OSX 10.7، ويندوز 7