Eventide's recent Anthology X bundle includes the H3000 Band Delays plug-in... and now it is available outside of the bundle for just $99 until December 31st 2015. Check out the videos for more info.
Little Ferry, Nueva Jersey - Hoy Eventide anunció la liberación de los retrasos H3000 Band plug-in para AAX, VST y AU. Este multi-efectos plug-in único, originalmente incluido en Eventide
Ingenieros, productores y músicos, han llamado Band Retrasos uno de los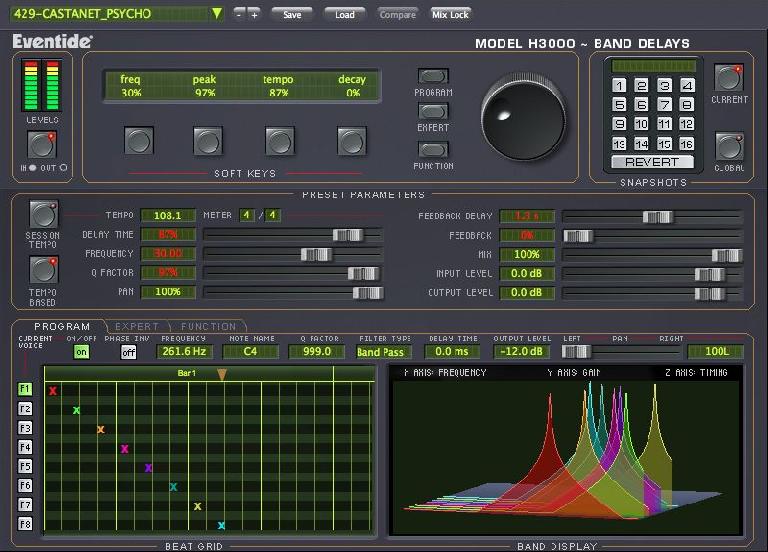 Retrasos Band tomarán cualquier instrumento o vocal y dados y cortarlo en tiempo y frecuencia de la creación de hasta 8 voces distintas definidas por la frecuencia, la resonancia, el tipo de filtro, tiempo de retardo, el volumen y la panorámica. Ningún otro plug-in en el mercado pueden transformar sus tambores, guitarras o voces como este.
Pero aquí
El 80 incluido presets ofrecen una amplia gama de puntos de partida para este efecto poderoso y único. Completamente funcional versión de prueba de 30 días está disponible. Visita eventideaudio.com más información.
Presupuesto:
Mac OSX 10.7, Windows 7