Eventide's recent Anthology X bundle includes the H3000 Band Delays plug-in... and now it is available outside of the bundle for just $99 until December 31st 2015. Check out the videos for more info.
Little Ferry, NJ - Aujourd'hui Eventide a annoncé la libération des retards H3000 Band plug-in pour AAX, VST et AU. Ce plug-in multi-effet unique, initialement inclus dans Eventide
Ingénieurs, producteurs et musiciens, ont appelé Band Retarde l'un des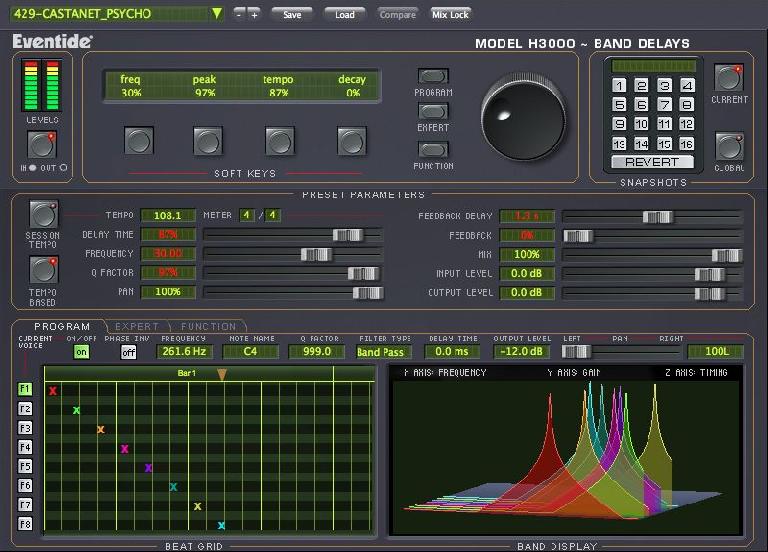 Retards de la bande auront tout instrument ou de chant et de dés et le trancher en temps et en fréquence créer jusqu'à 8 voix distinctes définies par la fréquence, la résonance, type de filtre, temps de retard, le volume et le panoramique. Aucune autre plug-in sur le marché peuvent transformer vos tambours, guitares ou voix tout à fait comme cela.
Mais ici
Le 80 presets inclus offrent un large éventail de points de départ pour cet effet unique et puissant. Entièrement fonctionnel version démo de 30 jours est disponible. Visitez eventideaudio.com plus d'informations.
Caractéristiques:
Mac OSX 10.7, Windows 7