Eventide's recent Anthology X bundle includes the H3000 Band Delays plug-in... and now it is available outside of the bundle for just $99 until December 31st 2015. Check out the videos for more info.
Little Ferry, NJ - oggi Vespro ha annunciato il rilascio dei ritardi H3000 banda plug-in per AAX, VST, AU e. Questo unico plug-in multi-effetto, originariamente incluso in Eventide
Ingegneri, produttori e musicisti, hanno chiamato Banda Ritarda uno dei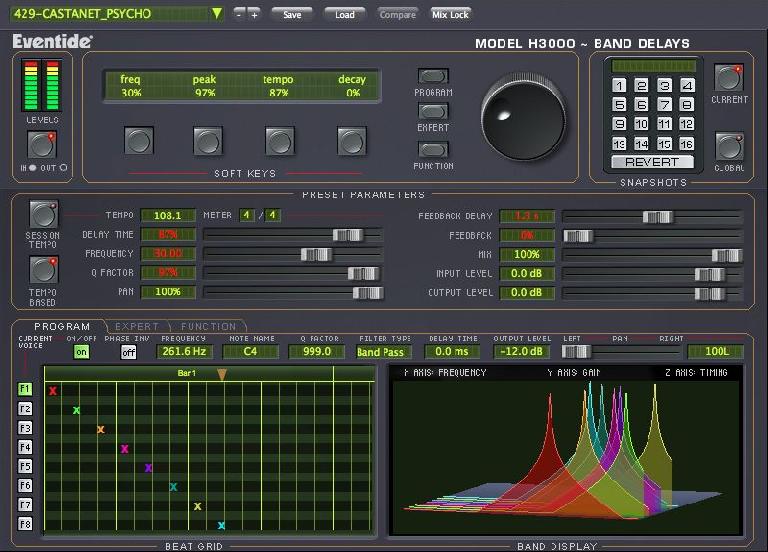 Ritardi band prendere qualsiasi strumento o voce e dadi e si taglia in termini di tempo e frequenza creare fino a 8 voci distinte definite in base alla frequenza, risonanza, tipo di filtro, il tempo di ritardo, volume e panning. Nessun altro plug-in sul mercato in grado di trasformare i tuoi tamburi, chitarre o cori piuttosto come questo.
Ma qui
Il 80 comprendeva preset offrono una vasta gamma di punti di partenza per questo effetto potente e unico. Completamente funzionante per 30 giorni versione demo è disponibile. Visita eventideaudio.com ulteriori informazioni.
Specifiche tecniche:
Mac OSX 10.7, Windows 7