Eventide's recent Anthology X bundle includes the H3000 Band Delays plug-in... and now it is available outside of the bundle for just $99 until December 31st 2015. Check out the videos for more info.
Little Ferry, NJ - Hoje Eventide anunciou o lançamento dos atrasos H3000 Banda plug-in para AAX, VST e AU. Este plug-in multi-efeito único, originalmente incluído no Eventide
Engenheiros, produtores e músicos, têm chamado Banda Atrasa um dos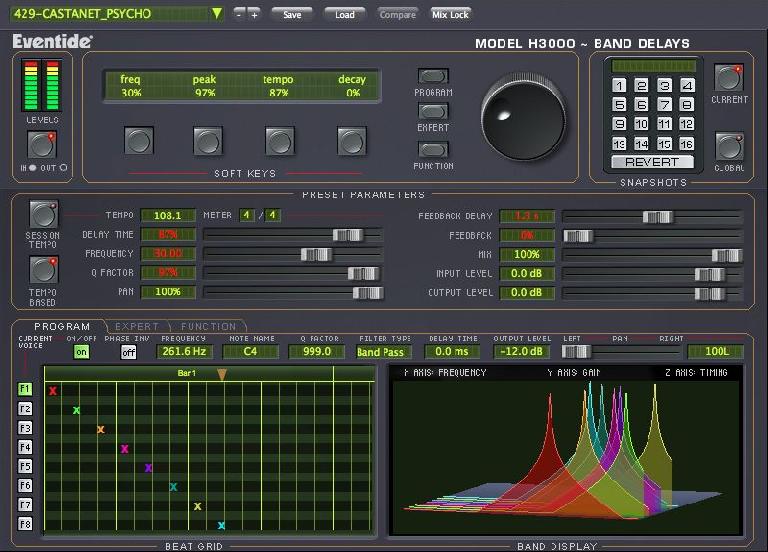 Atrasos banda vai tomar qualquer instrumento ou vocal e dados e cortá-lo em tempo e frequência de criação de até 8 vozes distintas definidas pela freqüência, ressonância, tipo de filtro, tempo de atraso, volume e panning. Nenhum outro plug-in no mercado pode transformar seus tambores, guitarras ou vocais bastante como este.
Mas aqui
Os 80 incluídos presets oferecem uma ampla gama de pontos de partida para este efeito poderoso e único. Totalmente funcional por 30 dias a versão demo está disponível. Visite eventideaudio.com mais informações.
Especificações:
Mac OSX 10.7, Windows 7