Free Live Masterclass with David Earl on Creative Modulation in Logic Pro X's Alchemy
Make your summer a studious studio one. If you use Logic Pro X the next FREE AskAudio1 hour Masterclass with David Earl is going to tickle your fancy. We're talking creative modulation in Alchemy.
We're not content with sitting on our laurels of having the largest audio and music production education video course resource on the net (AskAudio Academy). So we are unleashing a new series of FREE Masterclass webinars with industry pro trainers and producers.
The Summer Masterclass series allows the audience to join the trainer in their studio showing them their top studio tips and tricks. You'll be able to ask questions and share tips with the trainer and other members during the live Masterclass.
The next one is aimed at Logic Pro users and focused on the incredibly powerful synth, Alchemy.
Each webinar / masterclass is 1 hour and completely free. Yes, FREE! Join us on Tuesday August 9th at 12pm PT / 3pm ET / 8pm BST / 9pm CET.
Spaces are limited so be sure to enrol ASAP.
Here's details on the coming Masterclass. See you there!
Creative Modulation In Alchemy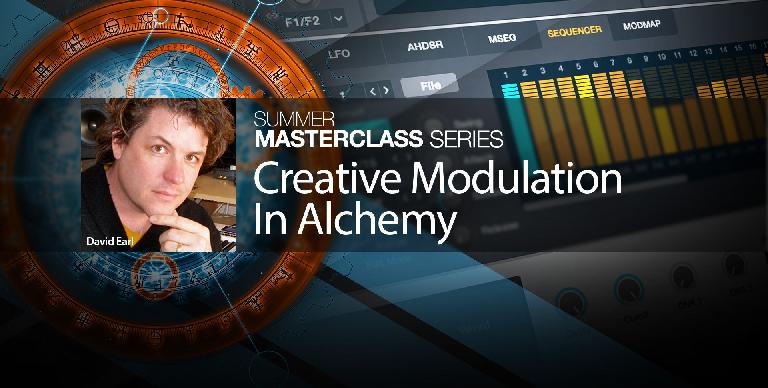 Begins on Tuesday August 9th, 2016 at 12:00 pm (PT) with David Earl
Alchemy is one of Logic Pro X's new instruments. It's incredibly powerful, but also complex! In this MasterClass David Earl will demonstrate some key tricks for using Modulation in Alchemy in some creative ways to make interesting new sounds and aural ambiances.
More AskAudio Summer Masterclasses here.