So you've got your MIDI sequencer that fits neatly in your backpack? Here is GRIDI, that won't fit in your bag or a small room. This sequencer by Yuval Gerstein is big and has its own benefits.
Fisiche MIDI Sequencer hanno davvero catturato l'immaginazione delle masse negli ultimi anni. Novation
LÃ 
Ispirato da un grande dipinto Damian Hurst Spot al Museo di Israele, Yuval Gerstein ha deciso di creare qualcosa di simile, ma con la capacità di creare musica. E gridi è nato (Griglia MIDI = gridi).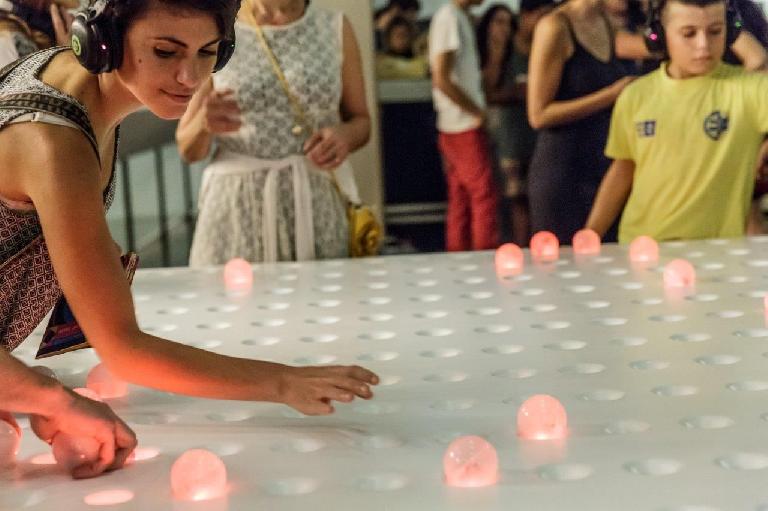 Gridi è una grande scala sequencer midi fisico (2,80 X 1,65 metri) con LED incorporati. Gridi traduce la metodologia di comporre musica elettronica all'interno di Ableton Live, in una installazione fisica interattiva. Si potrebbe facilmente fungere da supporto permanente da solo l'installazione, così come parte di una mostra d'arte o un evento. Gridi potrebbe anche avere un ruolo nella educazione musicale, come uno strumento per imparare concetti musicali in un modo intrigante non minaccioso.
Gridi è fatto di quattro lastre di legno del ritaglio, accuratamente tagliati da una macchina CNC. All'interno delle piastre c'è un totale di 256 fori, che rappresentano una griglia 16X16. All'interno ogni foro c'è una luce LED e un pulsante.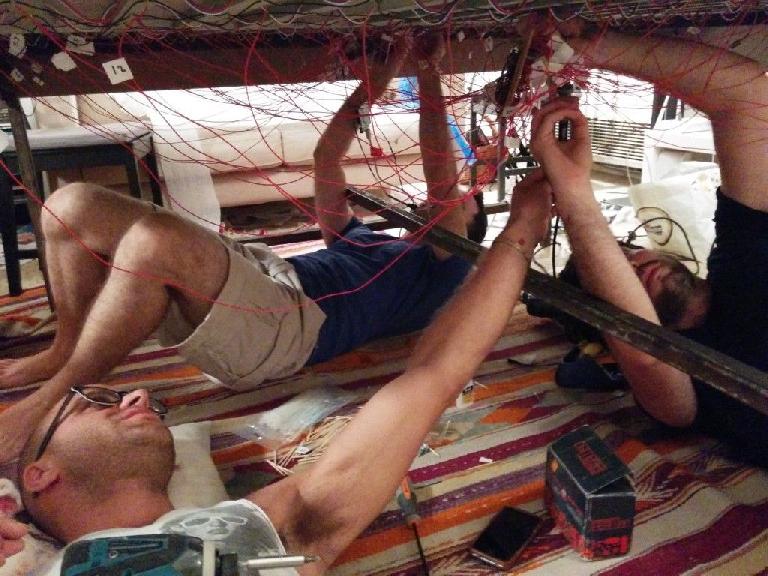 [ad_unit]
Arduino Inside
Gridi funziona utilizzando un paio di Arduino microcontrollori, entrare in una Pro che esegue il software di Arduino Macbook e Ableton Live 9, con un costume Max per delle patch in diretta di ricevere formare l'ingresso alla rete e controllare i LED. Vi è anche una corsa iPad (il terribile) Touchable 3 app, utilizzato per cambiare i suoni delle drum kit, strumenti e aggiungere effetti pure. Yuval controlla Touchable mentre i visitatori comporre la musica con gridi.
Max for Live
In un servizio sul sito Cycling74, Yurav spiega come Max for Live è stato utilizzato in questo progetto. Nelle sue parole:
"Il progetto è stato programmato in Max per comunicare con il arduino (che è stato programmato da Michael Zeron in Sketch) e ricevere le informazioni di trasporto da Ableton live, cioè il ritmo, il bar, ecc Si invia anche le informazioni di BPM, nonché un midi comando di scrittura per ciascuno dei punti di contatto sul sequencer. Programmato da Ronen Peri, è ora sviluppato in un programma stand-alone che può essere eseguito utilizzando il runtime max. "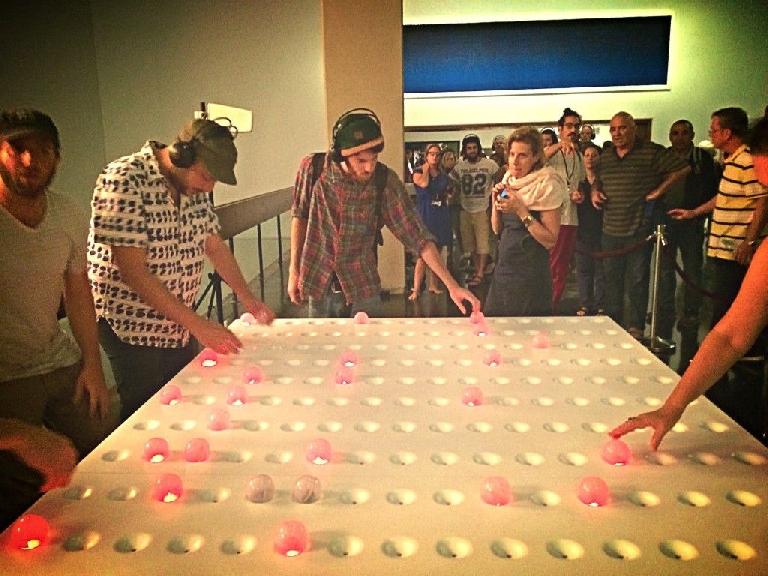 [courses_slider]
Guarda gridi In Azione:
[ad_unit]