So you've got your MIDI sequencer that fits neatly in your backpack? Here is GRIDI, that won't fit in your bag or a small room. This sequencer by Yuval Gerstein is big and has its own benefits.
Sequenciadores MIDI físicos têm realmente capturou a imaginação das massas nos últimos anos. Novação
Lá
Inspirado por uma grande escala pintura Damian Hurst local no Museu de Israel, Yuval Gerstein decidiu criar algo semelhante, mas com a capacidade de criar música também. E Gridi nasceu (Grid MIDI = Gridi).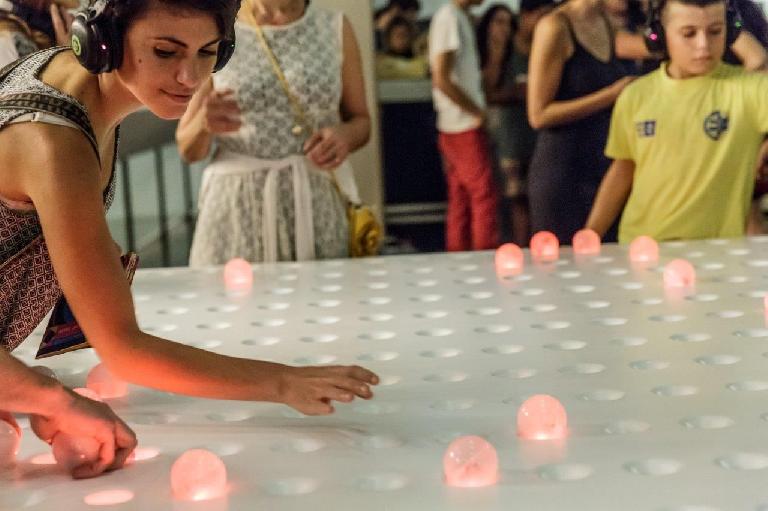 Gridi é uma grande escala sequenciador midi física (2,80 X 1,65 metros) com LEDs embutidos. Gridi traduz a metodologia de compor música eletrônica dentro Ableton Live, em uma instalação física interativa. Ela poderia facilmente atuar como um autônomo instalação permanente, bem como parte de uma exposição de arte ou evento. Gridi também pode ter um papel na educação da música, como uma ferramenta para a aprendizagem de conceitos musicais de uma forma não ameaçadora, intrigante.
Gridi é feita de quatro placas de madeira do entalhe, corte cuidadosamente por uma máquina CNC. Dentro das placas que há um total de 256 orifícios, os quais representam uma grade 16X16. Dentro de cada buraco existe uma luz LED e um botão.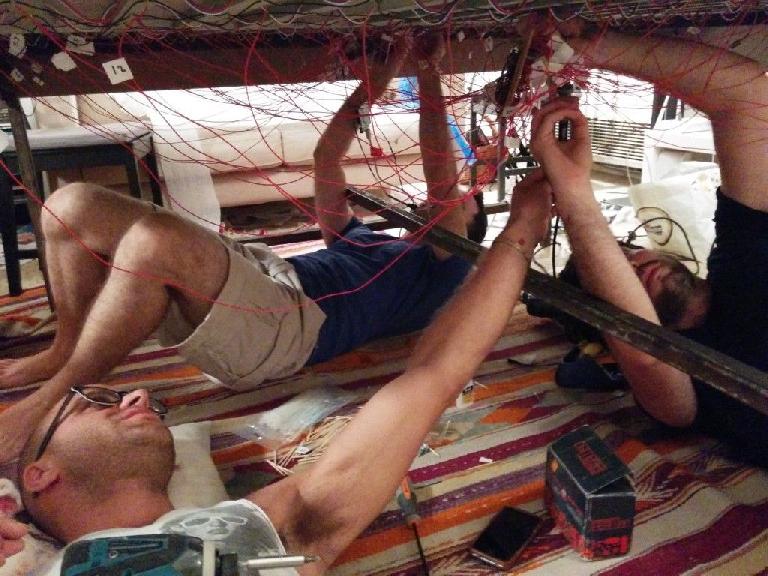 [ad_unit]
Arduino Inside
Gridi funciona usando um par de micro controladores Arduino, entrando em um software Arduino Pro rodando Macbook e Ableton Live 9, com um costume Max para correção ao vivo para receber a entrada formar a grade e controlar os LEDs. Há também uma corrida iPad (o incrível) palpável 3 app, usado para alterar os sons dos kits de bateria, instrumentos e adicionar efeitos também. Yuval controla palpável enquanto os visitantes compor a música usando Gridi.
Max for Live
Em uma reportagem sobre o site Cycling74, Yurav explica como Max para Live foi utilizado neste projeto. Em suas próprias palavras:
"O projeto foi programado em Max para se comunicar com o arduino (que foi programado por Michael Zeron em esboço) e receber as informações de transporte de Ableton Live, ou seja, a batida, o bar etc Ele também envia as informações BPM, bem como um midi comando escrever para cada um dos pontos de contato no seqüenciador. Programado por Ronen Peri, é agora desenvolvido em um programa autônomo que pode ser executado usando max tempo de execução. "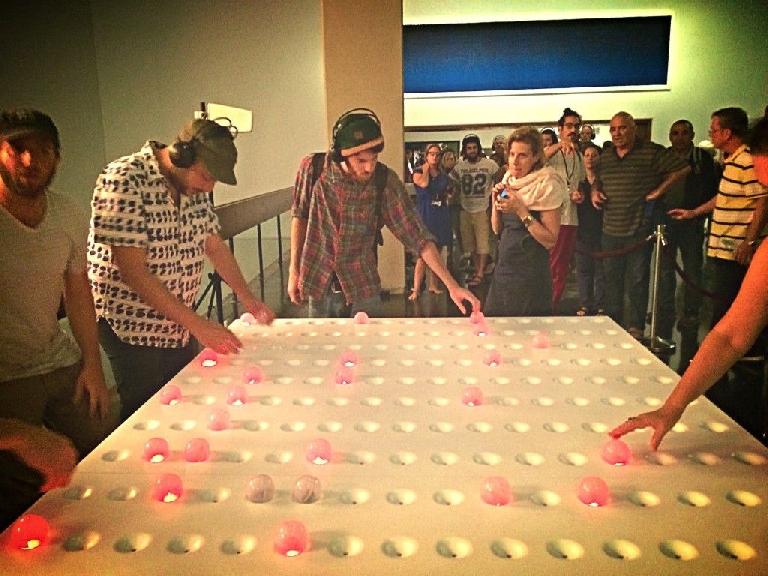 [courses_slider]
Assista Gridi na ação:
[ad_unit]