When Apple TV went on sale on October 30th, macProVideo was the first online education company to have an app for it. Since the dawn of the App Store itself, we've always been the first to innovate.
You know macProVideo as an education company, but you should also know that I'm a technologist at heart. That's why macProVideo has always been the first to pioneer new technologies. In 2005, we were the first company to offer a direct download model for online courseware using our N.E.D technology (now just called the macProVideo App). But that was just the start …

When the App Store went live to outside developers on the iPhone in 2008, our macProVideo App was there - one of the first 500 Apps ever released! We were also there for the launch of the iPad App Store in 2010.
And now, with the release of the new tvOS App Store, the macProVideo App is available on your Apple TV … To find us, search for macProVideo in the new tvOS App Store!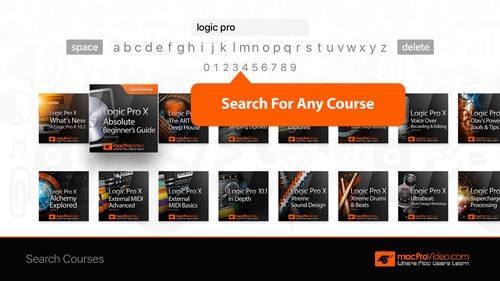 Searching for MPV courses to watch on Apple TV couldn't be easier.
We make video courseware. And video is meant to play on a TV. With the macProVideo App for Apple TV, you can login with your normal MPV user account and stream our courses directly to your living room. Watch along on the big screen as you try techniques on your computer. Forget about Netflix - this is video that actually improves your mind - all in HD, right on your TV.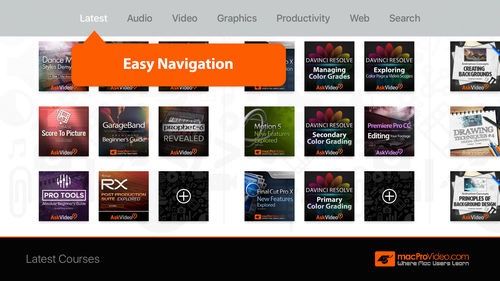 Choose your category...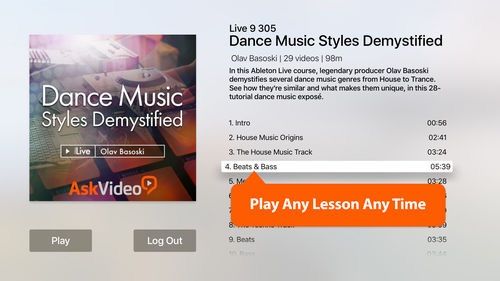 Watch your lesson.
While up to 10% of our courseware library is available for free, you will need a Library Pass to really take advantage of this new technology. If you already have a library pass, you're good to go - just download the macProVideo App for tvOS, login, and start watching.