Video training just took a revolutionary step forward thanks to the pioneering minds at macProVideo.com! They've just released the world's first Tutorial Player Plugin for Logic Pro X.
macProVideo.com announces the release of an educational DSP plugin designed to help audio producers learn software and music production skills, directly inside of Logic Pro X. This new plugin, called the macProVideo Player, is a 64-bit Audio Units plugin designed specifically for Logic Pro X and other 64-bit Audio DAWs.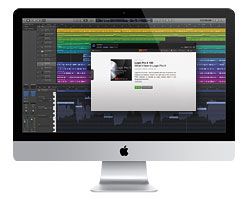 Learning Logic Pro X INSIDE Logic Pro X - how cool!
This new plugin can be inserted into any channel strip in Logic Pro X. Once enabled, the plugin provides direct access to a full curriculum of courseware created exclusively by macProVideo to help users learn fundamental skills in audio production, including recording, mixing, mastering, and using the instruments and DSP effects in Logic Pro.
According to Founder and CEO, Martin Sitter, "More than just an education company, macProVideo is also a technology company that innovates. We don't just teach technology, we practice technology, seriously. With our new Logic Pro X plugin, we're taking audio education to the place where you make music - your DAW."
The macProVideo Player plugin for Logic Pro X provides access to the company's extensive library of audio software and workflow skills courses. Users can follow along as professional instructors demonstrate how to use Logic Pro in production studio environments. Because the plugin inserts into any track in Logic Pro X, there's no need to open a web browser to launch the company's website before finding tutorials of interest. The result is quicker learning, directly inside the Logic Pro X software itself.
In addition to their ever-expanding library of Logic Pro X courses, the new plugin also provides fast access to macProVideo's full online courseware library, including over 25,000 tutorials for Native Instruments, Moog, Maschine, Akai, iZotope, Autotune, Waves, Rob Papen, and dozens of other audio synth, plugin, and software applications.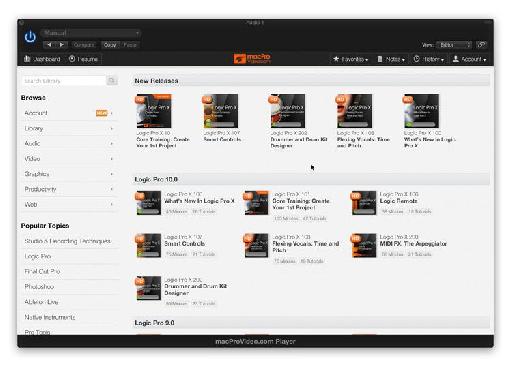 The macProVideo.com experience looks and feels great directly inside your favorite DAW! (Logic Pro X!)
The new plugin is available for free directly from the company's website. Over 2,000 tutorials are available upon installing, or users can upgrade to an all-access Library Pass and more than 1,500 hours of exclusive courseware for just $25 per month.
http://www.macprovideo.com/about/daw-plugin
Some
macProVideo

software facts:
The N.E.D.i Tutorial Player App (RIP) was one of the first 500 apps released for iOS when the iTunes App Store was opened to developers.

The macProVideo Player App (N.E.D.i's big brother) was the first Universal Tutorial-Video App for iPad.

macProVideo created the world's first Educational App Publishing System (AppDesigner.com), and has published over 1,500 Educational Apps to iOS, Mac Os, Android, and Windows 8.