Video training just took a revolutionary step forward thanks to the pioneering minds at macProVideo.com! They've just released the world's first Tutorial Player Plugin for Logic Pro X.
macProVideo.com annuncia il rilascio di un plug-in DSP educativo progettato per aiutare i produttori di software audio e musica imparano le abilità di produzione, direttamente all'interno di Logic Pro X. Questo nuovo plugin, chiamato il giocatore macProVideo, è a 64 bit Audio Unit plug progettato specificamente per Logic Pro X e altre DAW audio a 64 bit.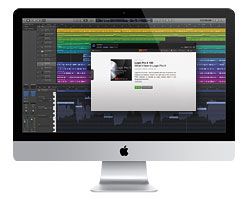 Imparare Logic Pro X INSIDE Logic Pro X - come cool!
Questo nuovo plug-in può essere inserito in qualsiasi channel strip in Logic Pro X. Una volta attivato, il plugin consente l'accesso diretto a un curriculum pieno di materiale didattico creato in esclusiva da macProVideo per aiutare gli utenti a imparare le abilità fondamentali nella produzione audio, inclusi registrazione, mixaggio, mastering, e utilizzando gli strumenti e gli effetti DSP in Logic Pro.
Secondo il fondatore e CEO, Martin Sitter "Più che una società di formazione, macProVideo è anche una società di tecnologia che innova. Non ci limitiamo a insegnare la tecnologia, si pratica la tecnologia, sul serio. Con il nostro nuovo Logic Pro X plugin, noi ' ri prendendo educazione audio al luogo in cui si effettua la musica - DAW ".
Il plug-Player macProVideo per Logic Pro X permette di accedere a una vasta libreria di software audio e flussi di lavoro di competenze corsi della società . Gli utenti possono seguire da istruttori professionisti dimostrano come utilizzare Logic Pro in ambienti di produzione in studio. Perché inserisce il plug in qualsiasi traccia in Logic Pro X, non c'è bisogno di aprire un browser web per lanciare sito web della società prima di trovare tutorial di interesse. Il risultato è l'apprendimento veloce, direttamente all'interno del software Pro Logic X stesso.
Oltre alla propria libreria in continua espansione di Logic Pro X corsi, il nuovo plugin fornisce anche un accesso veloce alla libreria completa di corsi on-line di macProVideo, tra cui oltre 25.000 tutorial per Native Instruments, Moog, Maschine, Akai, iZotope, sintonizzazione automatica, Waves, Rob Papen , e decine di altri synth audio, plugin, e applicazioni software.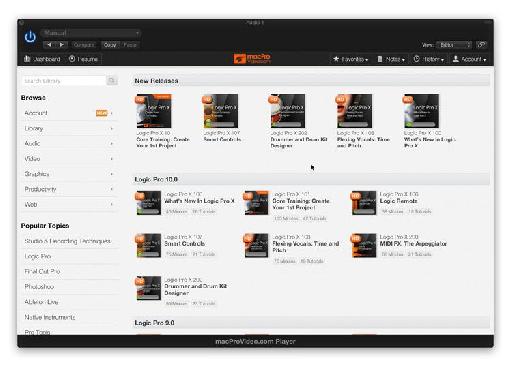 L'esperienza macProVideo.com guarda e si sente grande direttamente all'interno della vostra DAW preferita! (Logic Pro X!)
Il nuovo plugin è disponibile gratuitamente direttamente dal sito web della società . Oltre 2.000 tutorial sono disponibili su installazione, oppure gli utenti possono effettuare l'aggiornamento a una libreria pass All-Access e più di 1.500 ore di materiale didattico esclusivo per soli 25 $ al mese.
http://www.macprovideo.com/about/daw-plugin