M-Audio Código de la serie: Controlador MIDI con X / Y Pad y todos los adornos
The new Code Series MIDI controllers from M-Audio come in 3 models, all with X/Y controllers, 16 velocity sensitive, assignable pads, highly playable keyboard and much more.
La Serie Código Teclados entrega tope de la línea de actuación con cama clave profesional sensación con aftertouch, conjuntos de características muy completas, e incluye un paquete de software galardonado, a un precio todavía muy por debajo de lo que normalmente podría esperarse para este nivel de
¿Le ha gustado la música del trailer? Entrevistamos al compositor, Histibe, en febrero AQUÍ .


Teclas sensibles a la velocidad con aftertouch

Almohadillas 16 sensibles a la velocidad con LEDs totalmente asignables color, Nota y valores CC

Toque X / Y almohadilla para el control único de instrumentos y efectos controles virtuales

Alimentado por USB-bus para la portabilidad y facilidad de uso

Entrada MIDI de 5 pines y conectores de salida le permite controlar sus sintetizadores favoritos

Echada asignables

Teclado dividido con cuatro zonas asignables para un rápido acceso a múltiples instrumentos virtuales a la vez

Expresión y mantener entradas de pedal

6 dígitos pantalla LED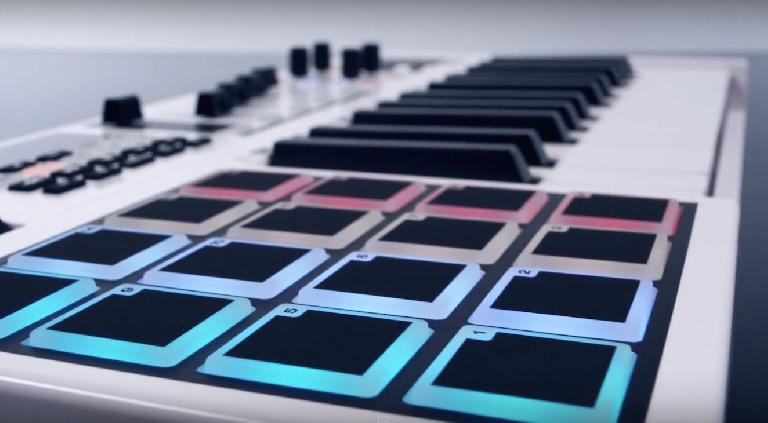 Así como el pad XY, los 16, velocidad sensible, almohadillas con retroiluminación RGB asignables aspecto impresionante.
Serie Código viene en 3 modelos y precio de venta es: Código 25
Web: