M-Audio Código Series: controlador MIDI com X / Y Pad e todas as guarnições
The new Code Series MIDI controllers from M-Audio come in 3 models, all with X/Y controllers, 16 velocity sensitive, assignable pads, highly playable keyboard and much more.
O Código Series Teclados oferece top-of-the-line com o desempenho profissional-feel cama chave com aftertouch, conjuntos de recursos muito completo, e inclui um pacote de software premiado, mas com preços muito abaixo do que normalmente poderiam ser esperado para este nível de
Gostou da música do trailer? Entrevistamos o compositor, Histibe, em fevereiro AQUI .


Teclas sensíveis à velocidade com aftertouch

16 pads sensíveis à velocidade com LEDs totalmente atribuíveis a cores, Papel e valores CC

Toque X / Y pad para o controle exclusivo dos comandos de instrumentos e efeitos virtuais

USB-bus-powered para a portabilidade e facilidade de uso

5 pinos MIDI de entrada e tomadas de saída permite-lhe controlar seus sintetizadores favoritos

Arremesso Assignable

Teclado dividido com quatro zonas programáveis ​​para acesso rápido a vários instrumentos virtuais de uma só vez

Expressão e sustentar entradas de pedal

6 dígitos display LED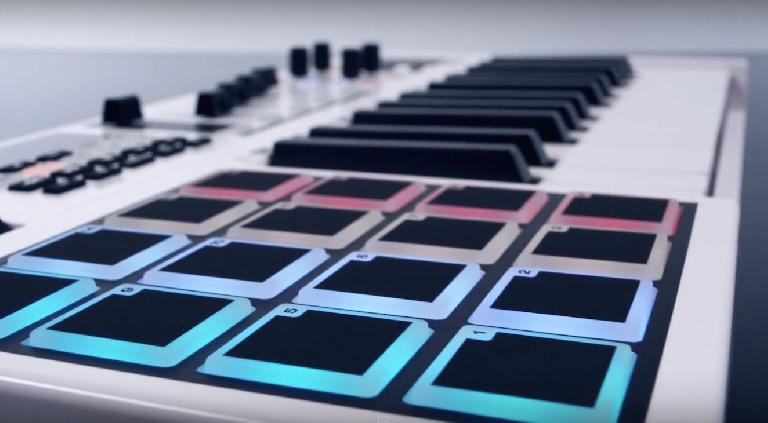 Bem como o pad XY, os 16 atribuíveis, velocidade sensível, RGB almofadas contraluz olhar impressionante.
Série código vem em três modelos e preço de rua é: Código 25
Rede: