M-الصوت يدخل التوسعات الجديدة البرمجيات مجموعة
M-Audio tells us their new software collection propels the Trigger Finger Pro to new heights of creative power and visceral impact. Watch the video of the Trigger Finger Pro and find out more below.
كمبرلاند، RI (9 ديسمبر 2014) M-الصوت (m-audio.com)، مرادفة مبتكرة تكنولوجيا الإنتاج الموسيقي، اليوم عن طرح الإصدارات الأولية من مجموعة التوسعات لها، وهي عائلة من البرمجيات المصممة لتحقيق قدر أكبر من القدرة و تحسينات مبتكرة لالمشهود الزناد اصبع تحكم برو سادة بهم.

هذا الإصدار الأولي يضم خمس مجموعات البرمجيات متميزة من شأنها أن تعطي M-صوتيات الزناد اصبع برو أكبر القدرات الإبداعية من أي وقت مضى. وقد ساهمت أربعة الفنانين المشهورين عالميا مواهبهم الفريدة والتوقيع الأصوات لهذا المشروع، وإعطاء الفنانين باستخدام الزناد اصبع برو درجة غير مسبوقة من الخيارات الإبداعية والمرونة التركيبية.
أربعة المساهمة الفنانين إلى الجولة الأولى من التوسعات هي:
مجموعة روي دا SilvaDeep البيت

فلوريان MEINDL برلين ديب النواب وتك-البيت، يبدو من برلين
SlaveSounds الراديو من تكنو

توماس SchumacherBerlin تكنو

كل مجموعة مخصصة تأتي وتعيينها إلى البرنامج AIRDrums المخصصة مسبقا، حتى انهم على استعداد للعب. يمكن للمستخدمين إضافة متعددة FX-والمغلفات والملعب وطبقات لإعطاء نتاجها مزيدا من التنوع.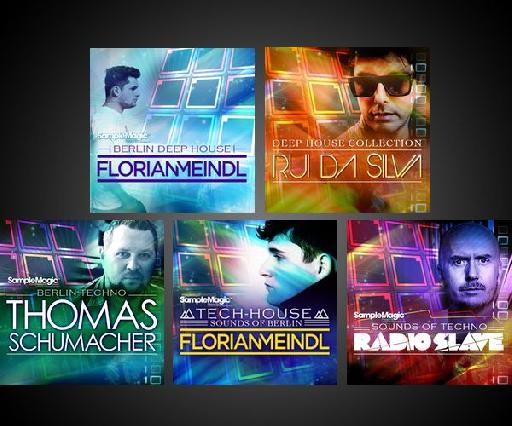 تم تنسيق كافة من الحلقات داخل حزمة التوسع في الملفات REX، وتوفير السيطرة الأخدود الفورية. يمكن للمستخدم تبطئ أو تسرع إلى أي الإيقاع في بيئة حية مباشرة من الزناد اصبع برو الأجهزة أو داخل شعبة النهوض بالمرأة بهم. ويمكن للمستخدمين تراكب قطات واحد، وخطوط البص، وطعنات في تزامن مع الحلقات الخاصة بهم، وكلها في الوقت الحقيقي. هذه التصميم الفريد featuresavailable فقط من M- Audiois ما يعطي للمستخدم مثل هذه مجموعة واسعة من الخيارات الإبداعية.
وهنا شريط فيديو نظرة عامة على الزناد اصبع برو نفسه:
وقال مدير المحتوى M-الصوت اندي ماك، "هذه خطوة كبيرة إلى الأمام لعلامتنا التجارية وللفنجر برو منصة الزناد. وقد M-الصوت تسليمها دائما المنتجات المتميزة للإنتاج، لذلك أردنا أن نتأكد من مستوى التفاصيل تسليم شأنه sonically رفع متطلبات الإنتاج الأكثر تطلبا. لدينا سلسلة فنان عالمي تتضمن لقطات مذهلة واحد، حلقات القاتل، حلقات الموسيقى، SFX، مواطن الخلل الصوتية وأكثر من ذلك، كل تنسيقها في WAV وREX للسيطرة على وتيرة الفورية في أي بيئة حية، وكانت تبحث ليلهم الفنانين لأداء وخلق مثل أبدا من قبل.
التسعير لكل حزمة التوسع الفردية ما قيمته 29 USD
جمع التوسعات متاحة الآن على الانترنت مباشرة من M-الصوت هنا .