M-Audio tells us their new software collection propels the Trigger Finger Pro to new heights of creative power and visceral impact. Watch the video of the Trigger Finger Pro and find out more below.
Cumberland, RI (9 Décembre, 2014) M-Audio (m-audio.com), synonyme de technologie de production musicale innovante, a annoncé aujourd'hui le lancement des versions initiales de sa collection Expansions, une famille de logiciels conçus pour apporter une plus grande capacité et améliorations créatives à leur contrôleur de pad Pro Trigger Finger acclamé.

Cette version initiale comprend cinq collections de logiciels distincts qui donneront M-Audios Trigger Finger Pro de plus grandes capacités créatives que jamais. Quatre artistes de renommée mondiale ont contribué leurs talents uniques et signature sons au projet, en donnant aux artistes utilisant Trigger Finger Pro un diplôme d'options créatives et de la flexibilité de la composition sans précédent.
Les quatre artistes contribuant à la ronde initiale de expansions sont:
Collection Rui Da SilvaDeep Maison

Florian Meindl Berlin Deep House et Tech-House, Sons de Berlin
SlaveSounds radio de Techno

Thomas SchumacherBerlin Techno

Chaque kit personnalisé est livré pré-attribué et mis en correspondance avec le logiciel AIRDrums, donc ils sont prêts à jouer. Les utilisateurs peuvent ajouter multi-FX, enveloppes, la hauteur et la superposition de donner à leurs productions encore plus la diversité.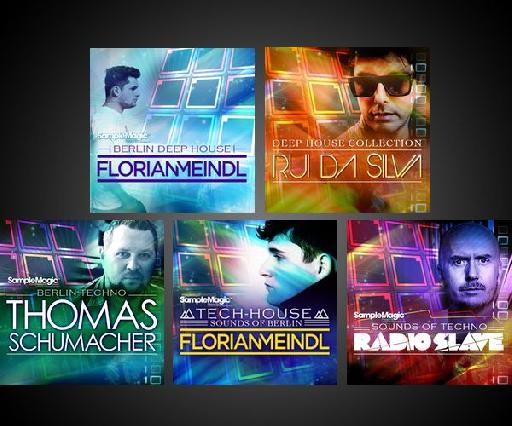 Toutes les boucles à l'intérieur du pack d'extension ont été formatées en fichiers REX, offrant un contrôle de la rainure instantanée. L'utilisateur peut ralentir ou accélérer jusqu'à ne importe quel tempo dans un environnement réel directement à partir du matériel Trigger Finger Pro ou à l'intérieur de leur DAW. Les utilisateurs peuvent superposer one-shots, des lignes de basse, et les coups en synchronisation avec leurs boucles, le tout en temps réel. Ce design unique featuresavailable seulement de M- Audiois ce qui donne à l'utilisateur un tel éventail de choix créatifs.
Voici un aperçu de la vidéo Trigger Finger se Pro:
M-Audio Content Manager Andy Mac a dit, "Ce est un énorme pas en avant pour notre marque et pour la plateforme Pro Trigger Finger. M-Audio a toujours livré des produits en circulation pour la production, de sorte que nous avons voulu se assurer que le niveau de détail livré serait élever sonique exigences de production les plus exigeants. Notre série de l'artiste de classe mondiale comprend de superbes one shots, boucles tueuses, boucles musicales, SFX, pépins vocales et plus, tous formaté en WAV et REX pour le contrôle du tempo instantanée dans ne importe quel environnement direct. cherchaient à inspirer les artistes de se produire et de créer comme jamais auparavant.
Prix ​​pour chaque pack d'extension individu est $ 29 USD
Les expansions Collection est disponible dès maintenant en ligne directement à partir de M-Audio ici .