M-Audio tells us their new software collection propels the Trigger Finger Pro to new heights of creative power and visceral impact. Watch the video of the Trigger Finger Pro and find out more below.
Cumberland, RI (9 Dic 2014) M-Audio (m-audio.com), sinonimo di innovative tecnologie di produzione musicale, ha annunciato oggi l'introduzione delle versioni iniziali del suo Collection espansioni, una famiglia di software progettato per portare una maggiore capacità e miglioramenti creativi alla loro Trigger Finger controllore Pro pad acclamato.

Questa versione iniziale dispone di cinque raccolte di software distinti che darà M-Audio Trigger Finger Pro maggiori capacità creative che mai. Quattro artisti di fama mondiale hanno contribuito i loro talenti unici e firma suoni al progetto, dando artisti con Trigger Finger Pro un livello senza precedenti di opzioni creative e flessibilità compositiva.
I quattro artisti che contribuiscono alla prima serie di espansioni sono:
Collezione Rui Da SilvaDeep Casa

Florian Meindl Berlino Deep House e Tech-House, Suoni di Berlino
SlaveSounds Radio di Techno

Thomas SchumacherBerlin Techno

Ogni kit personalizzato viene pre-assegnato e mappato al software AIRDrums, quindi sono pronto per giocare. Gli utenti possono aggiungere multi-FX, buste, passo e stratificazione di dare loro produzioni ancora più diversità .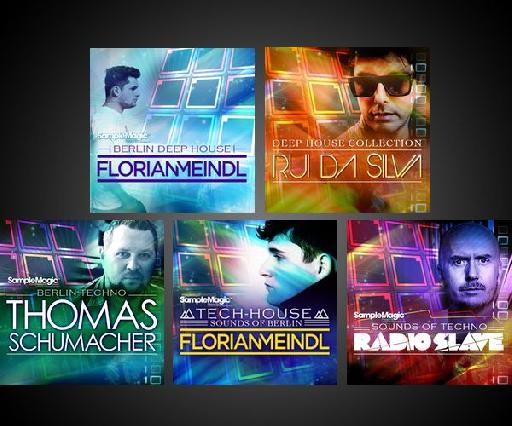 Tutti i loop all'interno del pacchetto di espansione sono stati formattati in file REX, fornendo un controllo immediato della scanalatura. L'utente può rallentare o accelerare a qualunque tempo in un ambiente vivo direttamente dalla Pro hardware Trigger Finger o all'interno del loro DAW. Gli utenti possono sovrapporre one-shot, linee di basso, e coltellate in sincronia con i loro cicli, tutto in tempo reale. Questi design unico featuresavailable solo M- Audiois quanto offre all'utente una così ampia gamma di scelte creative.
Ecco un video di panoramica del Finger Pro trigger stesso:
M-Audio Content Manager Andy Mac ha detto, "Questo è un enorme passo avanti per il nostro marchio e per il Trigger Finger Pro piattaforma. M-Audio ha sempre fornito prodotti eccellenti per la produzione, così abbiamo voluto assicurarsi che il livello di dettaglio fornito sarebbe sonicamente elevare i requisiti di produzione più esigenti. La nostra serie artista di livello mondiale include mozzafiato uno colpi, loop killer, loop musicali, SFX, glitch vocali e molto altro ancora, il tutto in formato WAV e REX per il controllo del tempo immediato in qualsiasi ambiente live. stavano cercando di ispirare gli artisti di esibirsi e creare come mai prima.
Prezzi per ogni pacchetto di espansione singola è di $ 29 USD
Le espansioni Collection è già disponibile on-line direttamente dal M-Audio qui .