AskVideo & macProVideo's new online educational platform has been specifically designed for music and production learning at the Musician's Institute, College of Contemporary Music in Hollywood.
Vancouver, Kanada 2. Dezember 2014 - NonLinear Educating, das Unternehmen hinter beliebten Online-Software-Schulung Portale AskVideo.com und macProVideo.com, gibt die Markteinführung ihrer neuen Video-Lernplattform mit Musiker Institut der Hochschule für zeitgenössische Musik in Hollywood, Kalifornien .

Neue Lernplattform NonLinear Educating ist eine White-Label-Online-Training-Lösung, die Schulen und Universitäten aus ihren eigenen Websites zu implementieren. Die Plattform ist für die Schule der Marke, so dass die Schüler genießen eine nahtlose pädagogische Erfahrung, ohne eigenes Ökosystem der Schule zu verlassen.
Nach Donny Gründler, Vizepräsident für akademische Angelegenheiten für Musicians Institute "Wir sind bestrebt, unsere Schüler mit den besten Bildungsressourcen zur Verfügung gewidmet. Die nichtlineare Educating Plattform bietet uns eine leistungsstarke Online-Bibliothek von Kursen, die MI ermöglicht Strom mit zu bleiben jeweils einzigartige Software-Version und die anschließende Kursangebot. Als diese Inhalte mit einer Reihe von detaillierten Online-Kursunterlagen-Publishing-Tools gepaart, sind wir sehr zuversichtlich, dass dies helfen wird, unsere Schüler lernen, effizienter innerhalb und außerhalb unserer Klassenzimmer ".

Während MOOCs waren eine beliebte Möglichkeit für Fernunterricht, Universitäten oft bedauern Entsendung von Studenten auf die einzelnen MOOC Websites, auf Ausbildung zu konsumieren. Durch das Einbetten von NLE Plattform direkt auf der Website der Schule kann die Schule bestehende und zukünftige Studierende in ihrem eigenen Lernumgebung zu halten. Im Wesentlichen ist das NLE Plattform eine private MOOC mit Plug-and-Play-Installation, dass jede Schule schaffen ein einzigartiges Videokurs können.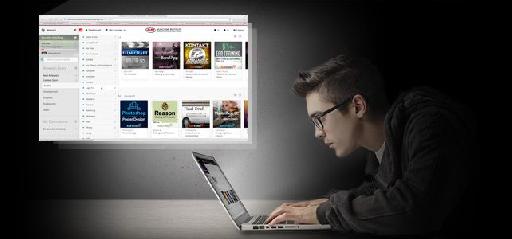 Oder als minimal - - Ausbilder können ihre Ausbildung als massiv zu veröffentlichen, wie sie wollen. Die Plattform umfasst Video-Sharing-Funktionen, die Lehrer, schnell und effizient hochladen und bereitstellen Multi-Video-Kurse für Studenten in ihren Klassen, in ihrer Schule, oder über das Internet als Ganzes zu ermöglichen. Die Kurse können in Lehrplan zusammengefasst werden für Studenten, um über Fortschritte und voller Studenten Quizzing wird in die Plattform.

NonLinear Educating ist eines der größten Online-Kursanbieter in der Welt, mit über 31.000 Tutorials, 750 Kurse, und 1.800 Stunden exklusive Online-Schulungen zur Verfügung. Schulen können ihre Ausbildung Portale mit Lehrveranstaltungen aus dem NLE-Bibliothek, den Sie kostenlos Saatgut, wie der Core-Bibliothek wird mit der Plattform enthalten.

Laut Martin Sitter, CEO und Gründer von NonLinear Educating Inc. "Unsere neue Plattform ist das Ergebnis von mehr als 10 Jahren der Entwicklung. Unsere Systeme sind erprobte und bewährte, die wesentlich für die Bereitstellung von unternehmenskritischen Trainingslösungen zu respektieren Schulen wie die Musicians Institute. Wir freuen uns sehr auf den Start unserer neuen Video-Lernplattform mit ihnen. "

Alle Schulen, dass Anmelde vor 20. Dezember (2014) kann (bis April 2014 Januar 2014) versuchen, die die nichtlineare Educating Plattform kostenlos für das Frühjahrssemester. Dazu gehören uneingeschränkt Schüler Zugang zum NLE-Bibliothek zusammen mit allen anderen Plattform-Features. Danach ist der Zugang $ 5 pro aktiven Studenten pro Monat (Mitarbeiter und Dozenten immer haben kostenlosen und unbegrenzten Zugriff auf die Plattform).

Für weitere Informationen, besuchen Sie http://www.NonLinearEducating.com