Institut Musician Maintenant Propulsé par nouvelle plate-forme vidéo de NonLinear Eduquer
AskVideo & macProVideo's new online educational platform has been specifically designed for music and production learning at the Musician's Institute, College of Contemporary Music in Hollywood.
VANCOUVER, Canada 2e Décembre, 2014 - le NonLinear Eduquer, la compagnie derrière les portails populaires de formation de logiciels en ligne et AskVideo.com macProVideo.com, annonce le lancement de leur nouvelle plateforme d'apprentissage vidéo avec l'Institut de Musicien, le Collège de Musique Contemporaine à Hollywood, CA .

Nouvelle plate-forme d'apprentissage de NonLinear Eduquer fournit une solution de formation en ligne en marque blanche que les écoles et les universités peuvent déployer de leurs propres sites Web. La plate-forme est de marque pour l'école, afin que les élèves bénéficient d'une expérience éducative fluide, sans avoir besoin de quitter propre écosystème de l'école.
Selon Donny Gruendler, vice-président des affaires académiques pour Musicians Institute, "Nous sommes déterminés à offrir à nos étudiants les meilleures ressources éducatives disponibles. La plate-forme Eduquer NonLinear nous fournit une bibliothèque en ligne puissante de cours, qui permet MI rester à jour avec chacune unique version du logiciel et la suite offre de cours. Comme ce contenu est jumelé avec une suite d'outils de publication en ligne des didacticiels détaillés, nous sommes très confiants que cela aidera nos élèves apprennent plus efficacement tant à l'intérieur et à l'extérieur nos salles de classe ".

Alors que MOOCs ont été une option populaire pour l'apprentissage à distance, les universités regrettent souvent l'envoi d'étudiants aux sites Mooc individuels à consommer formation. En intégrant la plate-forme NLE directement sur le site Web de l'école, l'école peut garder les deux étudiants actuels et potentiels dans leur propre environnement d'apprentissage. Essentiellement, la plate-forme est un MOOC NLE privée avec une installation plug-and-play qui permet ne importe quelle école de créer sa propre didacticiels vidéo unique.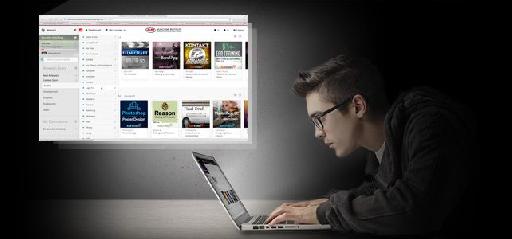 Instructeur de peut publier leur formation aussi massivement - ou très peu - comme ils le souhaitent. La plate-forme de partage de vidéos comprend des fonctionnalités qui permettent aux instructeurs de télécharger et déployer des cours multi-vidéo pour les étudiants dans leurs classes, dans leur école, ou sur Internet dans son ensemble rapidement et efficacement. Les cours peuvent être regroupés dans les programmes pour les étudiants en de progresser à travers, et plein quiz étudiant est intégré dans la plate-forme.

NonLinear Eduquer est l'un des plus importants fournisseurs de didacticiels en ligne dans le monde, avec plus de 31 000 tutoriels, 750 cours, et 1800 heures de formation en ligne exclusif disponibles. Les écoles peuvent ensemencer leurs portails de formation avec des cours de la bibliothèque NLE sans frais supplémentaires, comme la bibliothèque de base est fourni avec la plate-forme.

Selon Martin Sitter, PDG et fondateur de NonLinear Eduquer Inc. «Notre nouvelle plate-forme est l'aboutissement de plus de 10 années de développement. Nos systèmes sont temps-testé et éprouvé, qui est essentiel pour le déploiement de solutions de formation critiques aux écoles respectés comme les Musicians Institute. Nous sommes très heureux de lancer notre nouvelle plateforme d'apprentissage vidéo avec eux ".

Toutes les écoles qui signe-up avant le 20 Décembre (2014) peuvent essayer le la Plateforme Eduquer NonLinear gratuitement pour le semestre de printemps (Janvier 2014 to Avril 2014). Cela comprend l'accès des étudiants sans restriction à la Bibliothèque NLE avec toutes les autres fonctionnalités de la plateforme. Après cela, l'accès est de 5 $ par étudiant actif par mois (personnel et les professeurs toujours profiter de l'accès gratuit et illimité à la plate-forme).

Pour plus de détails, visitez http://www.NonLinearEducating.com