Istituto di Musician Ora Powered by nuova piattaforma video di NonLinear Educating
AskVideo & macProVideo's new online educational platform has been specifically designed for music and production learning at the Musician's Institute, College of Contemporary Music in Hollywood.
VANCOUVER, CANADA 2 Dic 2014 - NonLinear Educare, la società dietro popolari portali di formazione software online AskVideo.com e macProVideo.com, annuncia il lancio del loro Learning Platform nuovo video con l'Istituto del musicista, il Collegio di Musica Contemporanea a Hollywood, CA .

Nuova piattaforma di apprendimento di NonLinear Educare fornisce una soluzione di formazione online in white label che le scuole e le università possono distribuire dai propri siti web. La piattaforma è di marca per la scuola, così gli studenti godere di una esperienza senza soluzione di continuità educativa, senza dover lasciare il proprio ecosistema della scuola.
Secondo Donny Gruendler, vicepresidente degli affari accademici per Musicians Institute, "Siamo impegnati a fornire ai nostri studenti le migliori risorse didattiche disponibili. La piattaforma Educating NonLinear ci fornisce una potente libreria online di corsi, che consente MI per rimanere aggiornati con ognuna unica versione del software e la successiva offerta di corsi. Poiché questo contenuto è accoppiato con una suite di strumenti dettagliati corsi di pubblicazione on-line, siamo molto fiduciosi che questo aiuterà i nostri studenti ad imparare in modo più efficiente sia all'interno che all'esterno le nostre aule ".

Mentre MOOCs sono stati una scelta popolare per l'apprendimento a distanza, le università spesso rimpianto invio agli studenti di pagine web Mooc consumare formazione. Integrando la piattaforma NLE direttamente sul sito web della scuola, la scuola può mantenere entrambi gli studenti attuali e potenziali nel loro ambiente di apprendimento. In sostanza, la piattaforma NLE è un MOOC privato con installazione plug-and-play che consente a qualsiasi scuola di creare il proprio materiale didattico unico video.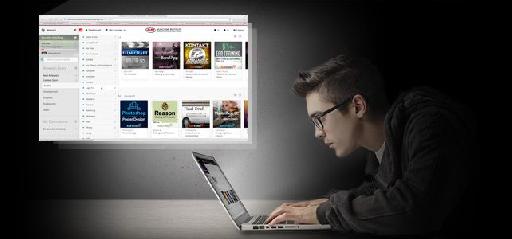 Istruttore di può pubblicare la propria formazione come massicciamente - o come minimo - da loro scelti. La piattaforma include funzionalità di video sharing che consentono ai docenti di caricare in modo rapido ed efficiente e implementare corsi multi-video per gli studenti nelle loro classi, nella loro scuola, o su Internet nel suo complesso. I corsi possono essere raggruppati in curriculum per gli studenti di progredire attraverso, e pieno quiz studente è costruito nella piattaforma.

NonLinear Educare è uno dei maggiori fornitori di courseware online nel mondo, con oltre 31.000 tutorial, 750 corsi, e 1.800 ore di formazione esclusivo in linea disponibili. Le scuole possono seminare i loro portali di formazione con corsi della biblioteca NLE senza alcun costo aggiuntivo, come la libreria di base è incluso con la piattaforma.

Secondo Martin Sitter, CEO e fondatore di NonLinear Educare Inc., "La nostra nuova piattaforma è il culmine di oltre 10 anni di sviluppo. I nostri sistemi sono e comprovata testata nel tempo, che è essenziale per la distribuzione di soluzioni di formazione mission-critical alle scuole rispettati come Musicians Institute. Siamo estremamente entusiasti di lanciare nuovi Video nostra piattaforma di apprendimento con loro. "

Tutte le scuole che sign-up prima del 20 dicembre (2014) possono provare la piattaforma non lineare Educare gratuitamente per il semestre primaverile (gennaio 2014 ad aprile 2014). Questo include l'accesso degli studenti senza restrizioni alla Biblioteca NLE insieme a tutte le altre funzionalità della piattaforma. Dopo di che, l'accesso è di $ 5 per studenti attivi al mese (personale e docenti godere sempre accesso illimitato e gratuito alla piattaforma).

Per ulteriori informazioni, visitare il sito http://www.NonLinearEducating.com