Instituto do músico Agora baseada numa plataforma de vídeo não-linear da Nova Educar
AskVideo & macProVideo's new online educational platform has been specifically designed for music and production learning at the Musician's Institute, College of Contemporary Music in Hollywood.
Vancouver, Canadá 02 de dezembro de 2014 - não linear Educar, a empresa por trás populares portais de treinamento de software on-line AskVideo.com e macProVideo.com, anuncia o lançamento de sua plataforma de aprendizagem novo vídeo com o Instituto do Músico, da Faculdade de Música Contemporânea, em Hollywood, CA .

Nova plataforma de aprendizagem não-linear de Educar oferece uma solução de treinamento on-line white-label que as escolas e universidades podem implantar a partir de seus próprios sites. A plataforma está marcado para a escola, para que os alunos desfrutar de uma experiência educacional sem costura, sem precisar sair próprio ecossistema da escola.
De acordo com Donny Gruendler, Vice-Presidente de Assuntos Acadêmicos para Musicians Institute, "Nós somos dedicados a fornecer aos nossos alunos com os melhores recursos educacionais disponíveis. A Plataforma Educativa não-linear nos fornece uma poderosa biblioteca online de cursos, o que permite MI para se manter atualizado com cada única versão do software e oferta de curso subseqüente. Como este conteúdo está emparelhado com um conjunto de ferramentas on-line detalhados de publicação de material didático, estamos muito confiantes de que isso vai ajudar os nossos alunos aprendem de forma mais eficiente, tanto dentro como fora das nossas salas de aula ".

Enquanto MOOCs ter sido uma opção popular para o ensino à distância, universidades muitas vezes se arrepender envio de estudantes para os sites Mooc individuais para consumir treinamento. Ao incorporar a Plataforma NLE diretamente no site da escola, a escola pode manter os dois alunos existentes e potenciais em seu próprio ambiente de aprendizagem. Essencialmente, a plataforma NLE é um Mooc privada com instalação plug-and-play que permite que qualquer escola criar seu próprio material didático vídeo exclusivo.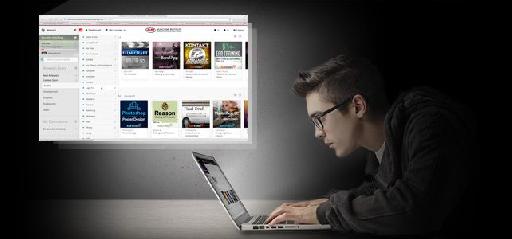 Instrutor de pode publicar a sua formação como maciçamente - ou como minimamente - como eles escolhem. A plataforma inclui recursos de compartilhamento de vídeo que permitem que os instrutores de forma rápida e eficiente upload e implantar cursos multi-vídeo para estudantes em suas aulas, em sua escola, ou através da internet como um todo. Os cursos podem ser agrupados em currículo do que os alunos progridam através de e quizzing estudante completo é construído na plataforma.

Não-linear Educar é um dos maiores provedores de cursos online do mundo, com mais de 31.000 tutoriais, cursos, 750 e 1.800 horas de treinamento on-line exclusivo disponíveis. As escolas podem semear seus portais de formação com cursos da biblioteca NLE, sem custo adicional, como a biblioteca central está incluído com a plataforma.

De acordo com Martin Sitter, CEO e Fundador da não-linear Educar Inc., "A nossa nova plataforma é o culminar de mais de 10 anos de desenvolvimento. Nossos sistemas são testadas e comprovadas de tempo, o que é essencial para a implantação de soluções de treinamento de missão crítica para as escolas respeitados como os Musicians Institute. Estamos muito animado para fazer o lançamento da Plataforma de Aprendizagem nosso novo vídeo com eles. "

Todas as escolas que sign-up antes de 20 de dezembro (2014) podem experimentar a Plataforma Educativa não-linear de graça para o semestre da primavera (janeiro de 2014 a abril 2014). Isso inclui o acesso dos estudantes irrestrito à Biblioteca NLE juntamente com todos os outros recursos da plataforma. Depois disso, o acesso é de R $ 5 por estudante ativo por mês (funcionários e professores sempre têm acesso gratuito e ilimitado à plataforma).

Para mais detalhes, visite http://www.NonLinearEducating.com