This week is a BIG one. Musikmesse is ramping up and AskAudioMag will be there to find out all the news. But, before we could even board the plane, Nektar have announced Logic Pro X integration!
Nektar Inc, Burbank/ California, March 10th, 2014 (ictw) '" Nektar the manufacturer of DAW integration controller keyboards, have announced the immediate release of a powerful integration of Apple Logic X with the advanced workflow of the Panorama range of products including Panorama P1, Panorama P4 and Panorama P6.

Apple Logic X users can now benefit from a transparent musical workflow similar to what Panorama already delivers for Cubase and Reason. Designed to allow musicians and producers to focus on their music without constantly having to reach for their mouse, Panorama delivers creative freedom, previously not available to Logic users.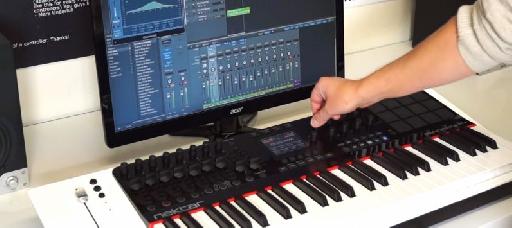 The Panorama Logic integration includes the following main features:

Multi-channel mixing of volume, pan, mute and solo in banks up to 8 channels at a time

Navigation using Track and Bank buttons

Motorized fader plus dedicated mute and solo buttons follows selected channel (P4 & P6 only)

Complete transport control including ability to set and go to left and right locators, switch click on/off, record arm plus more.

Channel strip control of EQ, Sends, Smart Controls and Insert plug-ins

Insert and Instrument plug-in control

Parameter feedback and menu selection options transparent via Panorama's TFT display

The order of Plug-in parameters and Smart Controls is customizable via Logic plist files

In addition, Logic users get the benefit of Panorama's comprehensive generic MIDI controller capabilities as well as the unique QWERTY macro function that allows for up to 8 shortcut commands to be sent out at the push of just one Panorama button.
The following video gives a quick overview over the integration:

Pricing and Availability
Panorama integration files are available to registered Panorama users from the Nektar website immediately.
Further Information: www.nektartech.com