This week is a BIG one. Musikmesse is ramping up and AskAudioMag will be there to find out all the news. But, before we could even board the plane, Nektar have announced Logic Pro X integration!
Nektar Inc, Burbank / California, 10 de marzo 2014 (ICTW) Nektar el fabricante de teclados controladores DAW integración, ha anunciado el lanzamiento inmediato de una potente integración de Apple Logic X con el flujo de trabajo avanzado de la gama de productos que incluyen Panorama Panorama P1, Panorama P4 y P6 Panorama.

Usuarios de Apple Logic X pueden ahora beneficiarse de un flujo de trabajo musical transparente similar a lo que ya ofrece Panorama para Cubase y Reason. Diseñado para permitir a los músicos y productores para centrarse en su música sin tener que constantemente alcanzar para el ratón, el Panorama ofrece libertad creativa, anteriormente no disponibles para los usuarios de Logic.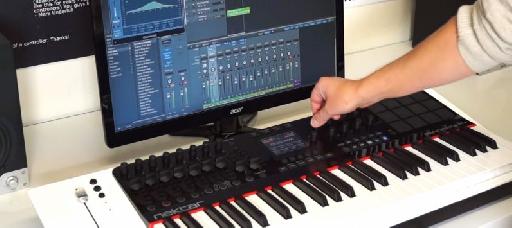 La integración Panorama lógica incluye las siguientes características principales:

Mezcla multicanal de volumen, pan, mute y solo en los bancos hasta 8 canales a la vez

Navegación usando la pista y del Banco botones

Faders motorizados más botones mute y solo dedicados siguiente canal seleccionado (P4
Control de transporte completo que incluye la capacidad para fijar e ir a la izquierda y localizadores, cambiar, haga clic encendido / apagado, el brazo de registro y más.

Control de banda de canal de EQ, envíos, Controles Inteligentes e Insertar plug-ins

Inserte y control de plug-in de instrumento

Retroalimentación de parámetros y opciones de menú de selección transparentes a través de la pantalla TFT de Panorama

El orden de los plug-in de parámetros y controles inteligentes es personalizable a través plist Lógica

Además, los usuarios de Logic obtienen el beneficio de una completa gama de genéricos MIDI controlador de Panorama, así como la función de macro QWERTY único que permite hasta 8 comandos de acceso directo para ser enviados en el empuje de un solo botón Panorama.
El siguiente video da una visión rápida sobre la integración:
Precio y Disponibilidad
Archivos de integración Panorama están disponibles para los usuarios registrados Panorama desde el sitio web de Nektar inmediatamente.
Más información: www.nektartech.com