This week is a BIG one. Musikmesse is ramping up and AskAudioMag will be there to find out all the news. But, before we could even board the plane, Nektar have announced Logic Pro X integration!
Nektar Inc, Burbank / California, 10 marzo 2014 (ictw) Nektar il produttore di tastiere controller integrazione DAW, ha annunciato il rilascio immediato di una potente integrazione di Apple Logic X con il flusso di lavoro avanzato della gamma di prodotti tra cui Panorama Panorama P1, Panorama P4 e P6 Panorama.

Gli utenti Apple Logic X possono ora beneficiare di un flusso di lavoro musicale trasparente simile a quello che Panorama offre già da Cubase e Reason. Progettato per consentire ai musicisti e ai produttori di concentrarsi sulla loro musica senza dover continuamente da raggiungere per il mouse, Panorama offre libertà creativa, in precedenza non disponibili per gli utenti Logic.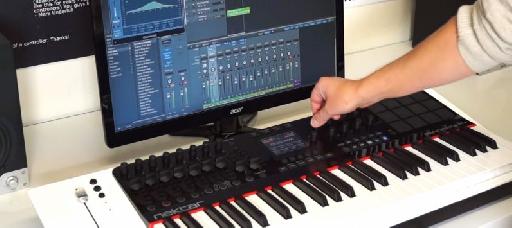 L'integrazione Panorama Logic include le seguenti caratteristiche principali:

Multi-channel miscelazione di volume, pan, mute e solo nelle banche fino a 8 canali alla volta

Navigazione tramite pulsanti Track e della Banca

Fader motorizzato più tasti mute e solo dedicati segue canale selezionato (P4
Il controllo completo del trasporto compresa la capacità di impostare e andare a locatori sinistro e destro, accendere scegliere on / off, braccio record di più di più.

Il controllo della striscia di canale di EQ, Invia, Controlli intelligenti e Inserire plug-in

Inserire e controllo plug-in Strumento

Feedback parametri e opzioni del menu di selezione trasparenti con display TFT di Panorama

L'ordine dei plug-in parametri e controlli intelligenti è personalizzabile tramite file plist Logic

Inoltre, gli utenti Logic ottenere il beneficio di complete funzionalità di controller MIDI generico di Panorama, così come la funzione macro QWERTY unico che permette fino a 8 comandi di scelta rapida per essere inviato con la semplice pressione di un solo tasto Panorama.
Il video seguente fornisce una rapida panoramica sulla integrazione:
Prezzi e disponibilità 
File di integrazione di Panorama sono disponibili agli utenti registrati Panorama dal sito Nektar immediatamente.
Ulteriori informazioni: www.nektartech.com