This week is a BIG one. Musikmesse is ramping up and AskAudioMag will be there to find out all the news. But, before we could even board the plane, Nektar have announced Logic Pro X integration!
Nektar의 Inc의 버 뱅크 / 캘리포니아, 3 ì›" 10, 2014 (ictw) Nektar의 DAW 통합 컨트롤러 키보드의 ì œì¡° ì—…ì²´, 파노라마 P1을 포함하여 ì œí'ˆì˜ 파노라마 범위의 ê³ ê¸‰ 워크 플로우와 ì• í"Œ 로직 X의 ê°•ë ¥í•œ 통합의 ì¦‰ê°ì ì¸ 석방을 발표했다 파노라마 P4 및 파노라마 P6.

ì• í"Œ 로직 X 사용자는 ì´ì œ 파노라마 이미 Cubaseë¥¼í•˜ê³  ì´ìœ ì— 대해 ì œê³µí•˜ëŠ" 것과 ìœ ì'¬í•œ 투명 음악 워크 플로우 혜택을 누릴 수 있습니다. 뮤지션과 프로듀서가 ì§€ì†ì ìœ¼ë¡œ ìžì‹ ì˜ 마우스에 도달하지 ì•Šê³  ìžì‹ ì˜ 음악에 ì§'ì¤'í•  수 있도록 설계된 파노라마 논리 사용자에게 이ì "에 ì'¬ìš©í•  수없는 창작의 ìžìœ ë¥¼ ì œê³µí•©ë‹ˆë‹¤.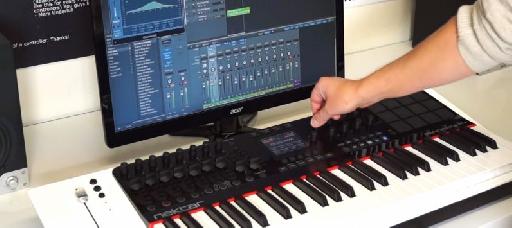 파노라마 논리의 통합은 다음과 같은 주요 기능이 포함되어 있습니다 :

은행에있는 볼륨, 팬, 뮤트 및 솔로의 멀티 채널 믹싱 한 번에 8 개 채널

ì¶"ì  및 은행 버튼을 사용하여 탐색

ì "동 페이더 플러스 ì "ìš© 뮤트 및 솔로 버튼은 ì" 택된 채널 (P4 다음
왼쪽으로 ì"¤ì •í•˜ê³  ê°ˆ 수있는 ëŠ¥ë ¥ê³¼ 오른쪽 로케이터 등을 포함한 ì "송 ì œì–´, 온 / 오프, 기록 ì•" 플러스 더 클릭 ì "환합니다.

EQ의 채널 스트립 컨트롤, 스마트 컨트롤을 ë³´ë'´ê³  플러그 - 인을 삽입

ì'½ìž…í•˜ê³  악기 플러그 - 인 ì œì–´

파노라마의 TFT ë""스í"Œë ˆì´ë¥¼ 통해 투명 매개 변수의 피드백과 메뉴 ì" 택 옵션

플러그인 매개 변수와 스마트 컨트롤의 순서는 논리 PLIST 파일을 통해 사용자 ì •ì˜ í•  수 있습니다

또한, 로직 사용자는 파노라마의 포ê´"ì  인 일반 MIDI 컨트롤러 기능의 혜택뿐만 아니라 하나의 파노라마 버튼을 누르면에 발송 ë  ëª…ë ¹ì" 최대 8 개의 바로 가기를 허용 독특한 QWERTY 매크로 기능을 얻을.
다음 비디오는 통합에 대한 개요를 ì œê³µí•©ë‹ˆë‹¤ :
가격 및 가용성
파노라마 통합 파일은 즉시 Nektar의 웹 사이트에서 등록 파노라마 사용자가 ì'¬ìš©í•  수 있습니다.
추가 ì •ë³´ : www.nektartech.com