This week is a BIG one. Musikmesse is ramping up and AskAudioMag will be there to find out all the news. But, before we could even board the plane, Nektar have announced Logic Pro X integration!
Nektar Inc, Burbank / California, 10 de março, 2014 (ictw) Nektar o fabricante do DAW teclados controladores integração, anunciou o lançamento imediato de uma poderosa integração do Apple Logic X com o fluxo de trabalho avançado da gama de produtos, incluindo Panorama Panorama P1, Panorama P4 e P6 Panorama.

Usuários Apple Logic X podem agora beneficiar de um fluxo de trabalho musical transparente semelhante ao que já Panorama oferece para o Cubase e Reason. Projetado para permitir que os músicos e produtores a se concentrar em sua música sem ter constantemente a chegar para o seu mouse, Panorama oferece liberdade de criação, antes não disponíveis para os usuários Logic.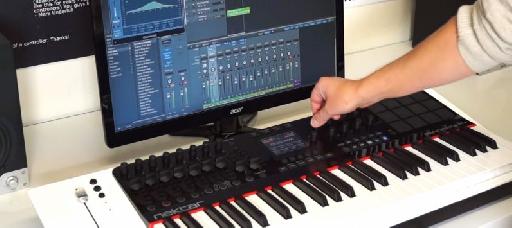 A integração Panorama Logic inclui as seguintes características principais:

Mistura multi-canal de volume, pan, mudo e solo em bancos até 8 canais de cada vez

Navegação usando Track and Banco botões

Fader motorizado mais botões Mute e Solo dedicados segue canal selecionado (P4
Controle de transporte completo, incluindo capacidade de definir e ir para a esquerda e localizadores certas, mudar clique on / off, braço registro e mais.

Controle de faixa de canal de EQ, Sends, controles inteligentes e inserir plug-ins

Insira e instrumento de controle plug-in

Opções de seleção de feedback de parâmetros e menu transparentes através do visor TFT de Panorama

A ordem de Plug-in parâmetros e controles inteligentes é personalizável através de arquivos plist Lógica

Além disso, os usuários Lógica obter o benefício de recursos do controlador do panorama abrangente genéricos MIDI, bem como a função macro QWERTY única que permite até 8 comandos de atalho para ser enviado ao toque de apenas um botão Panorama.
O vídeo a seguir dá uma visão geral sobre a integração:
Preço e disponibilidade
Arquivos de integração Panorama está disponível para usuários registrados Panorama do site da Nektar imediatamente.
Mais informações: www.nektartech.com