RØDE tell us their new VideoMic X is the new standard in immersive audio recording for videographers. It looks the part and with acoustically matched condenser mics, it sounds the part too.
Freitag, den 12. September 2014, ist Amsterdam Niederlande australischen Firma Audio RDE Mikrofone aufgeregt, um einen neuen Standard für Broadcast-Qualität, immersive Audio-Aufnahme für die Anwendung an Kameras bekannt zu geben. Die Stereo VideoMic X ist Rdes Flaggschiff Mikrofon für Single-System-Audio, mit akustisch Matched true-Kondensatorkapseln und die Option für symmetrische XLR-Ausgang.
Entworfen und Rdes Hauptsitz in Sydney, Australien hergestellt, mit einem keine Kosten gescheut, um Engineering-Ansatz, hat RDE nur die besten audiophilen Komponenten bei der Gestaltung der Stereo VideoMic X. Mit einem akustisch passendes Paar von extern vorgespannt, Kondensatorkapseln eingesetzt bietet das SVMX die höchste Leistung aller Stereo-Mikrofon von RDE. Diese Kapseln sind wiederum unabhängig in integrierten Rycote Lyre Mehrachsen-Stoß Halterungen untergebracht, schützen die empfindlichen Sensoren von allen Stößen oder Vibrationen, ohne dass das Mikrofon Körper auszusetzen.
Sein Körper ist aus Aluminium hergestellt, wodurch eine extrem hohe RF Ablehnung, dabei leicht (300 g / 10,58 Unzen). Kritische Karosserieteile wie die Kapsel und Schuhträger sind präzisionsgefertigt, um die engsten möglichen Toleranzen zu gewährleisten, wodurch jede akustische Resonanz zu minimieren.
Neben den 3,5-mm-Stereo-Ausgang (über das mitgelieferte Kabel SC2 RDE) die SVMX hat die Möglichkeit, die Ausgabe eines ausgewogenen Signal über Mini-XLR, die gleichzeitig genutzt werden können. Dies gibt dem Benutzer eine Broadcast-Grade-Ausgang für professionelle Kamerasysteme und Audiorecorder.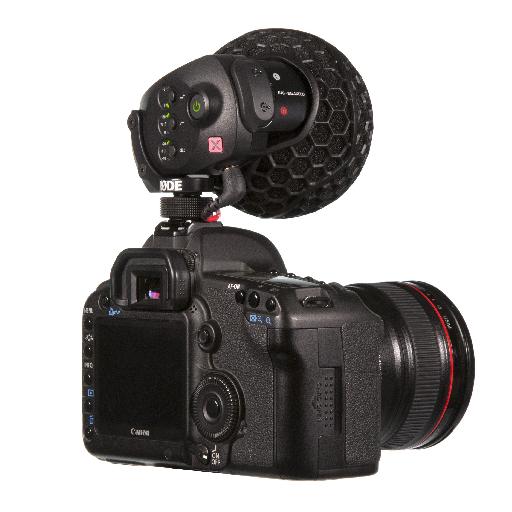 Auf der Rückseite des Mikrofons verfügt über eine Reihe von Anpassungen des SVMXs Performance in beinahe jeder Situation zu maximieren, einschließlich eines dreistufigen Hochpassfilter (0/75/150 Hz), ein Drei-Stufen-Pegelregler (-10 / 0/20 dB ) und eine innovative Frequenzverstärkung, die entwickelt wurde, um herausgreifen Hochfrequenz Detail, wie Stimmen, in einer Aufnahmeumgebung. Der Boost wird auch der Bekämpfung jeder Hochfrequenzverlust, der mit der Nutzung der Windschutz erlebt. Zum ersten Mal auf einer RDE Mikrofon werden diese Einstellungen über Druckknopf digitalen Schalt, versehentlich geändert, die die Chance von Einstellungen minimiert abgerufen. Für zusätzlichen Komfort der SVMX werden Ihre Einstellungen zu behalten, wenn das Mikrofon ausgeschaltet ist.
Das Mikrofon kann entweder durch eine interne 9V Batterie oder durch die P48-Phantomspeisung über XLR-Standard betrieben werden.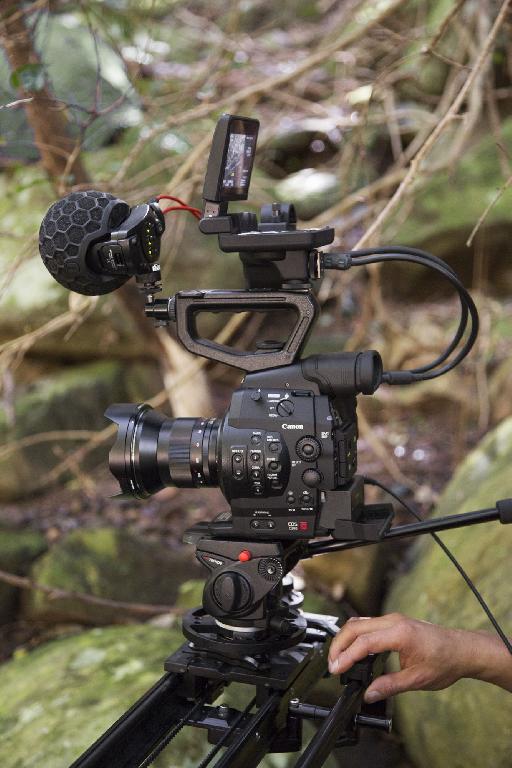 Das Stereo VideoMic X hebt nicht nur die Messlatte für on-Kamera-Audio, es zerbricht es. Kommentiert Damien Wilson, Global Marketing Rdes
Wie viele andere RDE Mikrofone, Stereo VideoMic wird das X durch eine zehnjährige Garantie nach Registrierung auf www.rodemic.com bedeckt.
Die RDE Stereo VideoMic X wird auf der IBC in Amsterdam demonstriert auf Stand 8.D56 und Versand weltweit im Oktober 2014 Hören Sie den Moment jetzt an www.rodemic.com/svmx .