RØDE tell us their new VideoMic X is the new standard in immersive audio recording for videographers. It looks the part and with acoustically matched condenser mics, it sounds the part too.
Vendredi 12 Septembre 2014, la société audio Amsterdam Pays-Bas australien RDE Microphones est heureux d'annoncer une nouvelle norme pour la diffusion de qualité, l'enregistrement audio immersive pour une utilisation sur l'appareil photo. Stereo VideoMic X est EDR phare microphone pour l'audio système unique, mettant en vedette acoustique appariées capsules vrai-condenseur et l'option pour la sortie XLR symétrique.
Conçu et fabriqué au siège EDR à Sydney, en Australie, en utilisant une approche épargné aucune dépense de l'ingénierie, RDE a utilisé uniquement les meilleurs composants de qualité audiophile dans la conception du VideoMic stéréo X. Avec une paire acoustique adaptée de véritables capsules externe biaisés, condenseur , la SVMX offre le plus haut niveau de performance de n'importe quel microphone stéréo de RDE. Ces capsules sont à leur tour logés de façon indépendante dans intégrés Rycote Lyre silentblocs multi-axes, la protection des transducteurs sensibles de bosses ou de vibrations sans avoir à suspendre le corps du microphone.
Son corps est en aluminium, garantissant un niveau extrêmement élevé de rejet RF, tout en restant léger (300 g / 10,58 oz). Éléments de carrosserie critiques telles que la capsule et de la chaussure supports sont usinés avec précision pour assurer les tolérances les plus étroites possibles, minimisant ainsi toute résonance acoustique.
En plus de la sortie stéréo de 3,5 mm (par l'intermédiaire du câble de RDE inclus SC2) la SVMX a la possibilité de délivrer un signal équilibré au moyen de mini XLR, qui peuvent être utilisés simultanément. Cela donne à l'utilisateur une sortie diffusion de qualité pour les systèmes de caméras professionnelles et enregistreurs audio.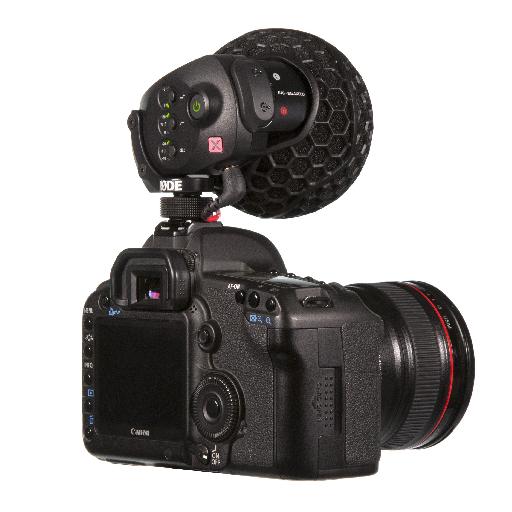 Le panneau arrière du microphone dispose d'une gamme de réglages pour optimiser les performances SVMXs dans presque toutes les situations, y compris un filtre passe-haut à trois niveaux (0/75/150 Hz), un contrôle de niveau en trois étapes (-10 / 0/20 dB ) et un coup de pouce de fréquence innovant qui est conçu pour aider à choisir grande précision des fréquences, tels que voix, dans un environnement d'enregistrement. Le coup de pouce sera également lutter contre toute perte à haute fréquence connu avec l'utilisation de protection contre le vent. Pour la première fois sur un microphone de RDE ces paramètres sont accessibles via le bouton-poussoir de commutation numérique, ce qui minimise le risque de modification accidentelle des réglages. Pour plus de commodité la SVMX conservera vos paramètres lorsque le microphone est éteint.
Le microphone peut être alimenté soit par une batterie interne de 9V ou par la norme d'alimentation P48 fantôme via XLR.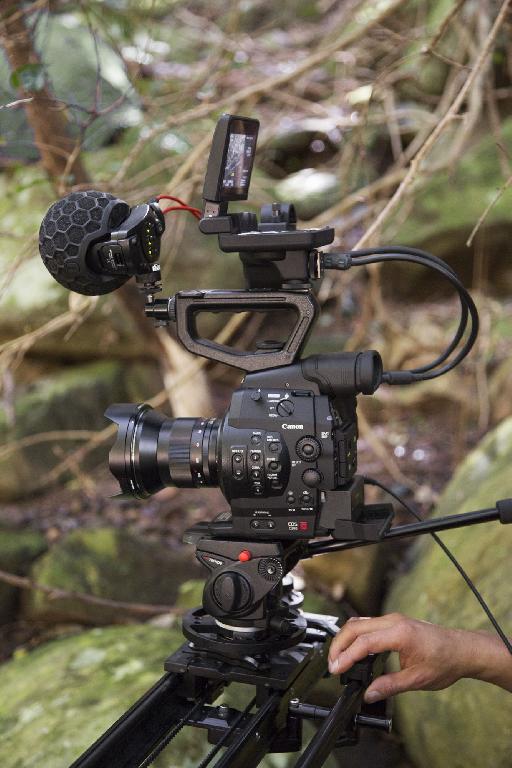 Le Stereo VideoMic X ne pose pas seulement la barre pour l'audio sur l'appareil photo, il le brise. A commenté Damien Wilson, EDR Global Marketing
Comme beaucoup d'autres microphones RDE, le Stereo VideoMic X est couvert par une garantie de dix ans après l'inscription sur www.rodemic.com.
Le Stereo VideoMic RDE X est démontré au salon IBC d'Amsterdam, sur le stand 8.D56 et l'expédition dans le monde en Octobre 2014 Écoutez le moment maintenant à www.rodemic.com/svmx .