RØDE tell us their new VideoMic X is the new standard in immersive audio recording for videographers. It looks the part and with acoustically matched condenser mics, it sounds the part too.
Venerdì 12 settembre 2014, società audio Amsterdam Paesi Bassi australiano RDE Microfoni è lieta di annunciare un nuovo standard per la qualità broadcast, registrazione audio coinvolgente per l'uso sulla fotocamera. L'Stereo VideoMic X è RDEs microfono fiore all'occhiello per l'audio singolo sistema, che caratterizza acusticamente in tinta capsule true-condensatore e l'opzione per l'uscita XLR bilanciata.
Progettato e realizzato presso la sede RDEs a Sydney, in Australia, con un approccio badato a spese per l'ingegneria, RDE ha utilizzato solo i componenti migliori audiophile-grade nella progettazione Stereo VideoMic X. Con un paio acusticamente abbinati di esternamente polarizzati, veri capsule a condensatore , il SVMX offre il massimo livello di prestazioni di qualsiasi microfono stereo da RDE. Queste capsule a loro volta sono alloggiati in modo indipendente in Rycote Lira supporti di scossa multiasse integrati, proteggendo i trasduttori sensibili da eventuali urti o vibrazioni senza bisogno di sospendere il corpo del microfono.
Il suo corpo è costruito in alluminio, garantendo un altissimo livello di reiezione RF, pur rimanendo leggero (300 g / 10,58 oz). Componenti del corpo critici, come la capsula e scarpe supporti sono lavorati di precisione per garantire le tolleranze più strette possibili, riducendo al minimo qualsiasi risonanza acustica.
Oltre a 3.5mm uscita stereo (via cavo RDE SC2 incluso) il SVMX ha la possibilità di emettere un segnale bilanciato tramite mini XLR, che può essere utilizzato contemporaneamente. Questo dà all'utente una potenza di trasmissione-grade per i sistemi di telecamere professionali e registratori audio.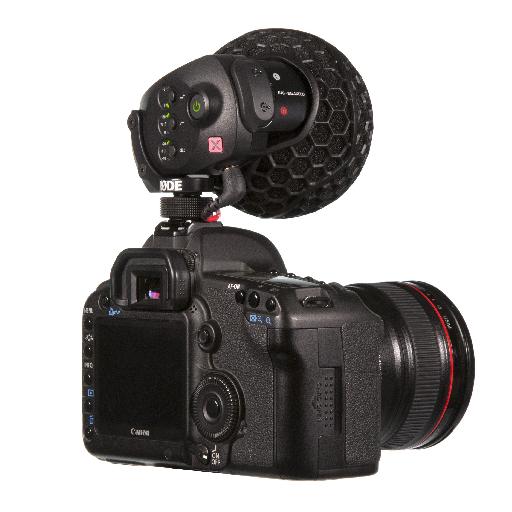 Il pannello posteriore del microfono dispone di una gamma di regolazioni per ottimizzare le prestazioni SVMXs in quasi tutte le situazioni, tra cui una a tre stadi passa alto filtro (0/75/150 Hz), un controllo di livello a tre stadi (-10 / 0 / 20dB ) e una spinta frequenza innovativo che è stato progettato per aiutare a raccogliere i dettagli ad alta frequenza, come ad esempio le voci, in un ambiente di registrazione. La spinta sarà anche lottare contro qualsiasi perdita ad alta frequenza sperimentato con l'utilizzo di protezione dal vento. Per la prima volta su qualsiasi microfono RDE queste impostazioni sono accessibili tramite bottone a pressione commutazione digitale, che riduce al minimo la possibilità di impostazioni vengano modificate accidentalmente. Per una maggiore comodità il SVMX manterrà le impostazioni quando il microfono è spento.
Il microfono può essere alimentato da una batteria interna da 9V o dallo standard di alimentazione phantom P48 tramite XLR.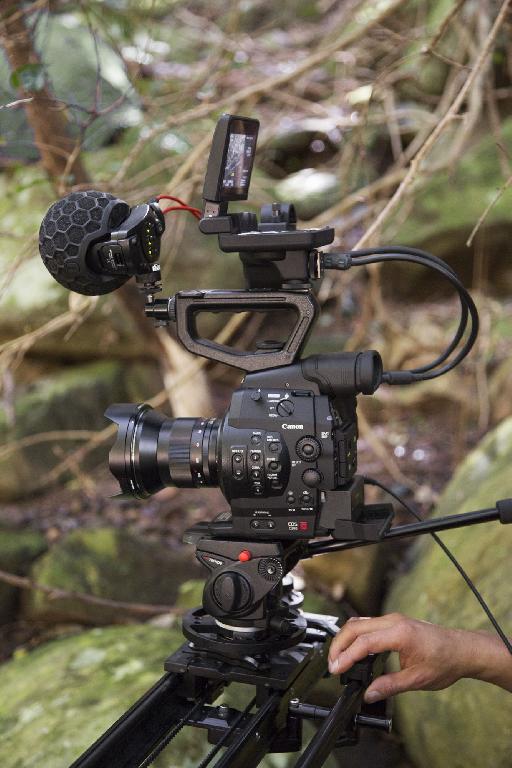 Lo Stereo VideoMic X aumenta non solo la barra per l'audio sulla fotocamera, si frantuma esso. Commentato Damien Wilson, RDEs Global Marketing
Come molti altri microfoni RDE, lo Stereo VideoMic X è coperto da una garanzia di dieci anni dopo la registrazione su www.rodemic.com.
Lo Stereo VideoMic RDE X viene dimostrata alla IBC Show di Amsterdam, in stand 8.D56 e spedizioni a livello globale nel mese di ottobre 2014 Sentire il momento ora www.rodemic.com/svmx .