The PonoPlayer and Sony NW-ZX2 walkman are gearing up for a showdown for the hearts, minds and ears of those wanting to listen to high-resolution music. We look at the proposed specs for both.
Die PonoPlayer von Neil Young hat eine Menge Aufmerksamkeit seit seinem erfolgreichen Kickstarter-Kampagne angezogen. Und in diesem Jahr auf der CES 2015 gab es Schlangen von Neils Musikfans, und die Interessenten in einer hochauflösenden digitalen Musik-Player, daran interessiert, einen Blick auf das Gerät Neil sagt, geht es darum, Musik klingt so gut wie möglich zu bekommen. ( Economic Times )
Die PonoPlayer verfügt über eine Form, die Sie gewohnt Fehler für Marken Xs Musik-Player und dank der Unterstützung von Etiketten hat einen eigenen Online-Shop, in dem Sie Musik mit einer höheren Bit-Tiefe als CD und einer Auflösung von bis zu 192 kHz (wo verfügbar) erwerben. Dass die PonoPlayer zur Verfügung für 399 $ sein, Februar 2015 macht es attraktiv für viele Musikliebhaber mit MP3-Qualität Spieler unzufrieden. Allerdings ist die PonoPlayer nicht allein auf der High-End-Audio-Wiedergabe Marktplatz.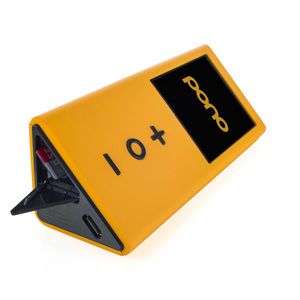 Die PonoPlayer steht sicherlich von der Masse ab.
Etwa 35 Jahre nach der ursprünglichen Walkman veröffentlicht wurde, hat Sony NW-ZX2 Walkman für eine satte $ 1,119.99 USD / 949 GBP gestartet! Ja, Sie haben richtig gelesen. Sony behaupten, dieses Gerät kann Master hochwertige Aufnahmen wie der Künstler ursprünglich vorgesehen (reproduzieren Rolling Stone ). Mit einer Akkulaufzeit von 33 Stunden, 128 GB Speicher (erweiterbar über MicroSD zu 256 GB) und einem Touchscreen läuft ein Android-Betriebssystem, Bluetooth, WLAN und USB-fähig, ist die Frage, was macht dieses Gerät zu tun, so unterschiedlich, dass Spritzwasser rechtfertigt die Bargeld.
Nun bietet es die Wiedergabe von hochauflösenden Audio-Formate und verfügt über ein S-Master-Audio-Verstärker HX-Tech, die eine vereinfachte und vollständig digitalen Signalpfad verwendet [und] gibt die Feinheiten und weiten Frequenzbereich von hochauflösenden Formaten. Im Gegensatz zu herkömmlichen Verstärkern das digitale Signal, behält ihn bis unmittelbar vor dem Lautsprecher-Ausgang, wodurch distortionfor hochauflösenden Audio, wie vom Künstler beabsichtigt. Andere Technologie umfasst, DSEE HX, die gehobenen komprimierte Audiodateien auf ein Niveau, das ist näher an hochauflösenden Audio-grundiert ist. Sony beschreibt dies als Bereitstellung einer reichen, Studio-Qualität für alle Ihre Musik. Die Jurys, bis wir eine Chance, dies natürlich testen.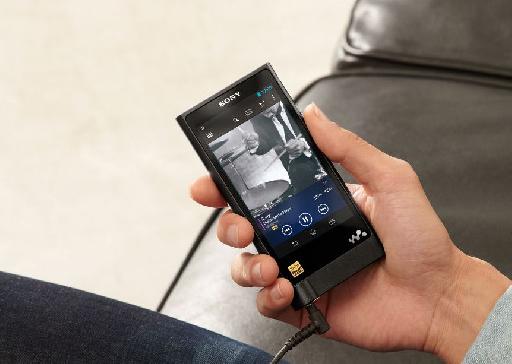 Sony Walkman NW-ZX2 sieht nett aus, aber seine High-End-Features angepriesen lohnt sich der Aufwand?
Mit seinen beiden Premium-Features und Preis, dessen interessant sein zu sehen, wie Sonys neue Walkman führt gegen die PonoPlayer, wenn es auf den Markt in diesem Frühjahr.
Wir könnten für eine neue Klasse unter den Kriegs digitale Musik-Player festgelegt werden. Der Schulhof meiner Jugend wurde zwischen denen, die eine Kassette Walkman hatten und diejenigen, die ein Discman (tragbarer CD-Player) hatte aufgeteilt. Die Landschaft für den heutigen Jugendlichen und jungen Erwachsenen kann für diejenigen, die eine regelmäßige iPhone oder Android-Handy gegen diejenigen, die hochauflösenden Musik-Player haben müssen geändert werden. Und noch eine Frage, wird Apple reagieren mit eigenen hochauflösenden Audio-Player und zu speichern?

Wir werden nicht zu tief in, ob hochauflösenden Audio wird zu einer verbesserten Klangerlebnis für alle führen zu vertiefen Aber denken Sie daran die Kopfhörer Leute! Youll müssen gute Qualität Dosen oder Knospen für Ihre Musik gut klingen egal welche Musik-Player oder Audioformat youre auf.
LINKS:
Erfahren Sie, wie Ton