The PonoPlayer and Sony NW-ZX2 walkman are gearing up for a showdown for the hearts, minds and ears of those wanting to listen to high-resolution music. We look at the proposed specs for both.
Le PonoPlayer par Neil Young a attiré beaucoup d'attention depuis sa campagne Kickstarter succès. Et cette année au CES 2015, il y avait des files d'attente de Neils fans de musique, et ceux qui se intéressent dans une haute résolution lecteur de musique numérique, désireux d'obtenir un regard sur le dispositif dit Neil est faire de la musique sonnent aussi bien que possible. ( Economic Times )
Le PonoPlayer dispose d'une forme que vous erreur habitude pour la marque joueur et merci de musique Xs sur le support des étiquettes a sa propre boutique en ligne où vous pouvez acheter de la musique à une profondeur de bits supérieure à CD et des résolutions allant jusqu'à 192 kHz (si disponible). Que le PonoPlayer sera disponible en Février 2015 pour $ 399 rend également attractif pour beaucoup d'audiophiles mécontents de joueurs de qualité MP3. Toutefois, le PonoPlayer ne est pas seul dans le haut de gamme du marché de la lecture audio.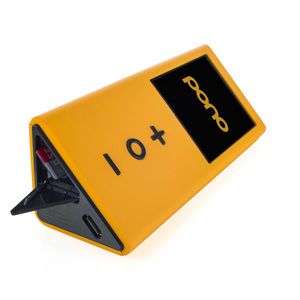 Le PonoPlayer distingue à coup sûr de la foule.
Quelques 35 ans après le Walkman original a été publié, Sony a lancé le Walkman NW-ZX2 pour la bagatelle de $ 1,119.99 USD / 949 GBP! Oui, vous avez bien lu. Sony revendication cet appareil peut reproduire des enregistrements de qualité de maître tout comme les artistes initialement prévus ( Rolling Stone ). Avec une durée de vie de la batterie de 33 heures, 128 Go de mémoire (extensible via microSD 256 Go) et un écran tactile fonctionnant un OS Android, Bluetooth, Wi-Fi et la capacité USB, la question est qu'est-ce que ce dispositif le faire différemment qui justifie éclaboussant la trésorerie.
Eh bien, il offre une lecture de formats audio haute résolution et dispose d'un S-master HX amplificateur audio technologie qui utilise un chemin de signal simplifié et entièrement numérique [et] reproduit les subtilités et large gamme de fréquence des formats haute résolution. Contrairement amplificateurs classiques, il maintient le signal numérique que juste avant la sortie du haut-parleur, éliminant distortionfor audio haute-résolution, exactement comme le souhaite l'artiste. Autre technologie inclut, DSEE HX, qui est amorcée aux fichiers audio haut de gamme comprimé à un niveau des thats plus proches de l'audio haute résolution. Sony décrit comme fournissant une expérience riche et de qualité studio pour toute votre musique. Les jurys sur jusqu'à ce que nous avons la chance de tester cela, bien sûr.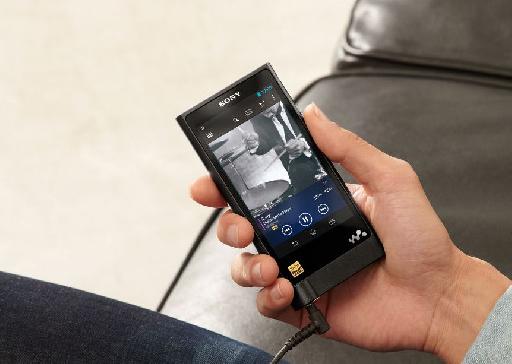 NW-ZX2 le Walkman de Sony est joli, mais ses caractéristiques sont vanté haut de gamme vaut le coût supplémentaire?
Avec ses deux caractéristiques haut de gamme et étiquette de prix, sa va être intéressant de voir comment Sonys nouveau baladeur effectue contre le PonoPlayer quand il sera en vente ce printemps.
Nous pourrait être fixé pour une nouvelle guerre de classe parmi les lecteurs de musique numériques. La cour de l'école de ma jeunesse a été divisée entre ceux qui avait un baladeur cassette et ceux qui avaient un Discman (lecteur de CD portable). Le paysage d'aujourd'hui pour les adolescents et les jeunes adultes peut être changé pour ceux qui ont un iPhone ou un téléphone Android régulière contre ceux qui ont des lecteurs de musique haute résolution. Et une autre question, Apple va répondre avec son propre lecteur audio haute résolution et magasin?

Nous ne allons pas plonger profondément dans si haute résolution audio conduira à une expérience d'écoute améliorée pour toutes Mais, ne oubliez pas le casque personnes! Vous aurez besoin de bonnes boîtes ou des bourgeons qualité pour votre musique à bien sonner ne importe quel joueur de la musique ou format audio vous êtes sur.
LINKS:
Apprenez comment le son