The PonoPlayer and Sony NW-ZX2 walkman are gearing up for a showdown for the hearts, minds and ears of those wanting to listen to high-resolution music. We look at the proposed specs for both.
Il PonoPlayer di Neil Young ha attirato molta attenzione sin dalla sua campagna di Kickstarter successo. E quest'anno al CES 2015 c'erano code di Neils appassionati di musica, e chi è interessato a un lettore di musica digitale ad alta risoluzione, desiderosi di ottenere uno sguardo al dispositivo Neil dice è di fare della musica il suono buono come può. ( Economic Times )
Il PonoPlayer ha una forma che si solito errore di marca lettore musicale Xs e grazie al sostegno di etichette ha il suo negozio online dove è possibile acquistare musica a una profondità di bit superiore CD e risoluzioni fino a 192 kHz (dove disponibile). Che il PonoPlayer sarà disponibile a febbraio 2015 per $ 399 rende anche attraente per molti audiofili insoddisfatti giocatori di qualità MP3. Tuttavia, il PonoPlayer non è solo nel mercato di riproduzione audio high-end.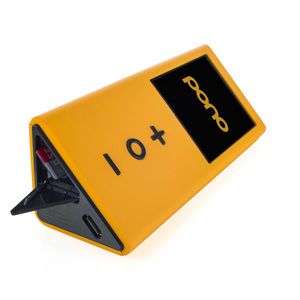 Il PonoPlayer certamente si distingue dalla folla.
Circa 35 anni dopo che il walkman originale è stato rilasciato, Sony ha lanciato il NW-ZX2 Walkman per un enorme $ 1,119.99 USD / GBP 949! Sì, avete letto bene. Sony sostengono questo dispositivo in grado di riprodurre le registrazioni di qualità maestro proprio come gli artisti inizialmente previsti ( Rolling Stone ). Con una durata della batteria di 33 ore, 128 GB di memoria (espandibile tramite microSD a 256 GB) e un touchscreen in esecuzione un sistema operativo Android, Bluetooth, Wi-Fi e la capacità USB, la domanda è: che cosa fa questo dispositivo farlo in modo diverso che giustifica la spruzzi contanti.
Beh, offre la riproduzione di formati audio ad alta risoluzione e dispone di una S-Master HX tecnologia amplificatore audio che utilizza un percorso del segnale semplificata e completamente digitale [e] riproduce le sottigliezze e un'ampia gamma di frequenza di formati ad alta risoluzione. A differenza dei tradizionali amplificatori, mantiene il segnale digitale fino a destra prima l'uscita dell'altoparlante, eliminando distortionfor audio ad alta risoluzione, proprio come l'artista intendeva. Altra tecnologia include, DSEE HX, che è innescato per i file audio di alto livello compressa per un thats livello più vicino a audio ad alta risoluzione. Sony descrive questo come fornire una ricca esperienza in studio di qualità per tutta la tua musica. Jurys fuori fino ad arrivare la possibilità di testare questo naturalmente.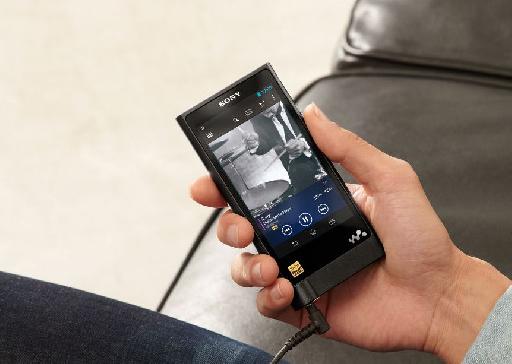 NW-ZX2 walkman di Sony sembra bello, ma sono le sue caratteristiche propagandato high-end vale il costo extra?
Con entrambe le sue caratteristiche premium e prezzo, la sua intenzione di essere interessante vedere come Sonys nuovo walkman compie contro la PonoPlayer quando va in vendita questa primavera.
Ci potrebbe essere fissato per una nuova guerra di classe tra i lettori di musica digitale. Il cortile della scuola della mia gioventù era divisa tra coloro che hanno avuto un walkman a cassette e coloro che hanno avuto un Discman (lettore CD portatile). Il paesaggio di oggi per adolescenti e giovani adulti può essere modificato a coloro che hanno un iPhone o un telefono Android regolare rispetto a quelli che hanno lettori di musica ad alta risoluzione. E un'altra domanda, sarà di Apple risponderà con il proprio lettore audio ad alta risoluzione e conservare?

Non stiamo andando a scavare in profondità in se ad alta risoluzione audio porterà ad una migliore esperienza di ascolto per tutti, ma, ricordate le cuffie gente! Avrete bisogno lattine di buona qualità né boccioli per la vostra musica a suonare bene, non importa il formato audio youre sul quale lettore musicale o.