Here's 2 things that may blow your mind about Positive Grid's new Mastering system, Final Touch. 1. It's an iPad app (yes! Mastering on iPad...) 2. It's less than $20. Mastering just got affordable.
La combinazione di sette processori di mastering potenti in una app integrata, offre un suono equilibrato, lucido e professionale che esporre la risposta superamento di hardware analogico classico.

San Diego, CA (25 Marzo 2014) griglia positiva, leader innovatore nella tecnologia musicale e produttore di 1 # vendita di applicazioni mobili BIAS e JamUp, è orgogliosa di annunciare il rilascio di Final Touch - sistema completo Mastering per iPad, una suite di mastering professionale che combina tecniche di sfumature di padroneggiare con competenze griglie positive su dispositivi mobili, offrendo il massimo controllo mastering, precisione e flessibilità su un iPad.

Final Touch permette musicisti, produttori e ingegneri per padroneggiare la registrazione audio con le norme industrys: Maximizer, pre e post equalizzatore, dinamica multibanda, immagine stereo, riverbero e controlli dithering sono tutti con un solo tocco delle dita di distanza, dice ottimista griglia Marketing Manager Jaime Ruchman. E ora saranno in grado di continuare le loro sessioni di mastering letteralmente ovunque, con la stessa qualità del suono come un top notch professionale Mastering Studio, migliorando la produttività al massimo.
Final Touch unisce sette strumenti essenziali mastering in un unico sistema integrato, i moduli EQ a fase lineare Pre e Post consistono di otto band indipendenti, ciascuno con una scelta di cinque differenti tipi di filtri parametrici: Hi-pass, low-shelf, Peak, Hi- Shelf e Low-Pass. I Dynamics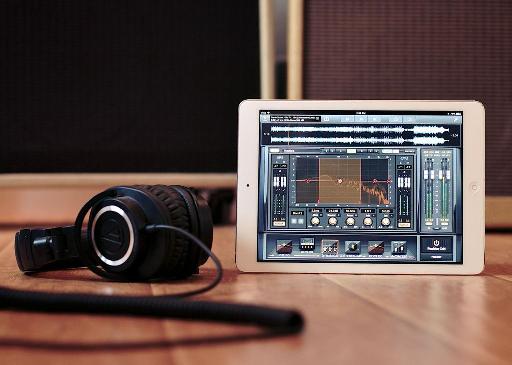 Una volta che il tuo padrone è perfettamente composto, un paio di rubinetti sono tutto quello che serve per condividere via email, Dropbox, iTunes e SoundCloud.

"Una grande applicazione mastering" - Rafa Sardina, 12 Grammy Awards e produttore e ingegnere, i cui crediti includono Lady Gaga, Michael Jackson, Beyonce, e più vincente.

"Solido, preciso e accessibile." - German Villacorta, mastering engineer e proprietario della dinamica dell'onda Studios, i cui crediti includono Ozzy Osbourne, The Rolling Stones, Rage Against The Machine, e altro ancora.

"Finalmente l'app mastering professionale per iPad sono stato in attesa di Con un'interfaccia chiara ed intuitiva, flusso di lavoro, effetti potenti, e il pieno supporto nube questa app rende cellulare professionale padronanza di una realtà - Andrea Pejrolo, Vice Presidente del dipartimento produzione al Berklee College of Music.

"Sono davvero scavando l'estremità superiore aperta della sezione EQ e come il Maximizer è incollare questo mix insieme. Questo è un flessibile, app audio molto cool per i musicisti moderni in movimento." - Enrique Gonzalez Muller, Grammy Award produttore e ingegnere vincente, i cui crediti includono Nine Inch Nails, Dave Matthews Band, Tina Turner, e altro ancora.

Caratteristiche principali:
Sistema completo di mastering professionale alimentato da algoritmi di elaborazione del segnale high-end griglie positive

Linear Phase Pre e Post equalizzatori, ognuno con otto bande e cinque tipi di filtro

Multiband Dynamics con quattro bande indipendenti di compressione / limitazione

Stereo Imager regola la larghezza e l'equilibrio del palcoscenico mixs

Reverb offre camere state-of-the-art, Hall e algoritmi piastra

Maximizer limita trasparente picchi di rendere il vostro mix più forte

Dithering e rumore-Shaping conserva la profondità mixs e sfumature

Stereo e mid-side di elaborazione

Ad alta risoluzione, misurazione multi-colorato con letture accurate

Ogni modulo può essere aggirato in modo indipendente

Interruttori di bypass per le bande EQ individuali

Sinistra, destra, canali mid e laterali possono essere isolati o bypassato indipendente

Panoramica delle forme d'onda del vostro mix, con il cursore riproduzione trascinabili

100 preset di fabbrica e preset illimitato di utenti

Preimpostazioni globali e basate su moduli

Trascinare e rilasciare i moduli per riorganizzare il loro ordine nel percorso del segnale

Pristine, suono ad alta risoluzione (doppia precisione, il calcolo a 64-bit)

L'integrità dei dati audio senza pari: nessun arrotondamento o troncamento, tranne quando vengono eseguiti i calcoli

Condividi via email, Dropbox, iTunes, SoundCloud e FTP

Gestione del progetto semplificata: navigare più progetti con un semplice tap

Workflow ottimizzato per i trasferimenti mobili e di dati del desktop

Supporta Inter App audio e sistema di routing Audiobus (funziona con molte altre applicazioni audio)

Supporta iPad 2, iPad mini e dispositivi iPad più recenti

Progettato per iOS 7

Tocco finale al dettaglio di 19,99 dollari ed è immediatamente disponibile per il download su iTunes App Store. Progettato per iOS7, l'applicazione richiede un iPad 2 o successivi per funzionare.

Per ulteriori informazioni, visitare il sito www.positivegrid.com