Find out if you've won a Telefunken Microphone in the latest AskVideo Turin Brakes SongCraft Remix Contest! Yep, the winners have been announced. Good luck and thanks for entering.
After a very successful remix contest featuring the Turin Brakes song, "International" made during the SongCraft video course, we're finally ready to announce the winners…as chosen by Turin Brakes and the Dubways crew.
Congratulations to all of you who entered… the overall quality of remixes were excellent and here's the reaction video from the SongCraft guys followed by the results!
수상자
Prizes have been provided by Telefunken & AskVideo / macProVideo.
1st Prize: Fabio Martorana - Telefunken M82 dynamic mic + a 1 Year Online Subscription to macProVideo.com / AskVideo.com
2nd Prize: jokoo - 6 Month Online Subscription to macProVideo.com
3rd Prize: Fat Mavis - 3 Month Online Subscription to macProVideo.com
Whether you won or not, a big congratulations for entering from Turin Brakes, SongCraft, AskVideo and us too!

Prize winners: please contact us via our Support area to claim your prizes!
SongCraft íŠœí† ë¦¬ì–¼ 소개
ë‹¹ì‹ ì€ 무슨 ë‹¹ì‹ ì´ ìž'ì"±í•˜ê³  하루 camerasin의 songin 앞을 생산하는 í† ë¦¬ë…¸ ë¸Œë ˆì´í¬ 등 ìµœê³ ì˜ 인디 밴드를 예약 í•  ë•Œ 무슨 일이 일어ë'  몰랐어! ê·¸ ì–´ë ¤ìš´ ë"ì ". 우리 엔터테인먼트의 다른 모ë"  ê³¼ì • "SongCraftê°€ ì" 물"와 같은 그러나, 시리즈, 벤 아서와 ì "ì²´ Dubway 팀과 함께 밴드는 ì •ë§ ìŒì•…ì  ì œí'ˆì" 내놓았다!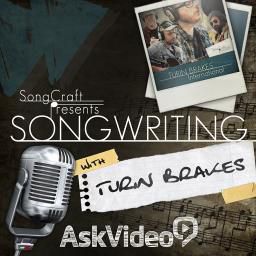 그래서 다시 한번 우리는 바위 준비하는 하이 엔드 마이크, 오디오 인터페이스, 악기 및 멋진 소프트웨어의 모ë"  종류의 우리의 게릴라, SXSW 녹음 스튜디오를 가득 ì±"ì› ë‹¤. 밴드는 카메라 롤 소개가 만ë"  모ë"  사람들이 손에 작곡 사업에 이르기까지 도착하는 도착합니다!
이 docutorial ê±´ - 투 - 헤드 창조성의 탐사 및 모ë"  일에 ëž© 오디오 녹음 마라톤 모두이다. ë‹¹ì‹ ì€ 태어나 ì™"ì "히 실현 노래에 영감을 초기 스파크에서 양육되는 노래 아이디어를 목격하세요. 마이크 Crehore ì•Œ 휴튼은 ìžì‹ ì˜ 엔지니어링 및 생산 마법 오스틴에서 다시 오버 더빙에 대한 ì‹¤ì œ 스튜디오에서 뉴욕시에 혼합 둘 다 í•  그런 다음, 모ë"  길을 따라, ë‹¹ì‹ ì€ 프로 녹화 및 생산 ê¸°ìˆ ì— 학교로 이동합니다.
그래서 앉아서 그들이 ê¶ê·¹ì  뮤지컬 쓰기의 ë"ì "ê³¼ 눈앞에서 í•œ - 일 노래를 생산에 직면 í† ë¦¬ë…¸ ë¸Œë ˆì´í¬ 및 작곡가 / 호스트 벤 아서를 참조하십시오!
https://www.askvideo.com/course/songcraft - ì" 물은 - 노래 -와 - í† ë¦¬ë…¸ ë¸Œë ˆì´í¬

소개 macProVideo.com 소개

macProVideo.com

is a high-tech, online video education community specializing in everything music from recording, mixing and music theory to expert training on world's leading audio software including Logic Pro, Pro Tools, Ableton Live, Native Instruments, Reason, Cubase, and more! Our entire library is available online, 24/7 so you learn what you want, when you want.

macProVideo.com.

What would you like to learn today?