One of the favorite pastimes of many musicians and producers is to compare their DAWs features to another. Doing so you may find yours isn't so different for audio editing, for example, after all.
Trouver des différences entre les grandes DAW est devenu un lieu commun, (FaceBook Im vous regarde!) Qui DAW est le meilleur? Quel est le pire? Mon DAW peut faire [X] meilleure que la vôtre Votre DAW aspire à [insérer fonction ici]. Et le cycle de doigt de style de cour d'école pointage et ricanant continue à l'infini. Kinda parfois étrange quand on considère les capacités étonnantes de toutes les stations de travail audionumériques modernes.
Trois applications différentes exerçant des fonctions de décalage temporel. Regardez, même les noms se ressemblent dans Melodyne, Logic
Alors que son vrai que chaque DAW excelle à certaines choses sur la concurrence, ce est aussi vrai que beaucoup des meilleurs logiciels audionumériques contiennent des caractéristiques communes et des moyens similaires, même de la mise en œuvre dudit caractéristiques. Édition audio est un de ces domaines.
Dans son nouveau fascinante cours vidéo sur Montage audio avancé , Joe Albano explore l'évolution de l'édition audio et, dans la vidéo ci-dessous, examine comment décalage temporel (déformation, flexion, VariAudio, élastique, le nom que vous le savez par) fonctionne et comment utiliser dans le logiciel DAW de votre choix.
Pour regarder le cours vidéo complète (Im moitié chemin à travers et pas seulement profiter, mais ramasser quelques conseils utiles) la tête sur AskVideo et souscrire ou télécharger le cycle complet:
https://www.askvideo.com/course/audio-concepts-201-advanced-audio-editing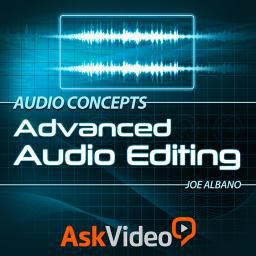 Regardez les concepts audio complètes 201: Montage audio avancé par Joe Albano ici.