One of the favorite pastimes of many musicians and producers is to compare their DAWs features to another. Doing so you may find yours isn't so different for audio editing, for example, after all.
Encontrar diferenças entre os principais DAWs tornou-se lugar comum, (FaceBook Im olhando para você!) Que DAW é melhor? O que é pior? Meu DAW pode fazer [X] melhor do que seu seu DAW suga a [recurso da inserção aqui]. E o ciclo de dedo escola estilo quintal apontando e zombando continua ad infinitum. Meio estranho às vezes, quando você considera as capacidades surpreendentes de todos os DAWs modernas.
Três aplicativos diferentes que exercem funções de tempo mudando. Olha, até mesmo os nomes semelhante em toda Melodyne, Logic
Enquanto é verdade que cada DAW destaca em certas coisas sobre a concorrência, a sua também verdade que muitos dos principais DAWs conter características comuns e formas semelhantes, mesmo de implementar disse características. Edição de áudio é uma dessas áreas.
Em seu fascinante novo curso de vídeo em Advanced edição de áudio , Joe Albano explora a evolução da edição de áudio e, no vídeo abaixo, examina a forma como o tempo de mudança (deformação, flexão, VariAudio, elástico, não importa o nome que você sabe que por) funciona e como utilizá-lo na DAW de sua escolha.
Para assistir ao vídeo curso completo (Im meio do caminho e não só gostando, mas pegando algumas dicas úteis) de cabeça para AskVideo e se inscrever ou fazer o download do curso completo:
https://www.askvideo.com/course/audio-concepts-201-advanced-audio-editing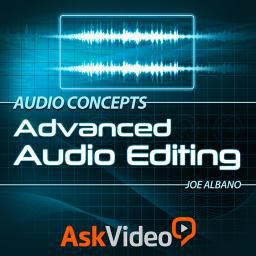 Assista aos Conceitos de áudio completa 201: Edição avançada de áudio por Joe Albano aqui.