One of Martin Sitter's favorite products at NAMM 2016 was the vinyl cutting machine by VinylRecorder.com. He interviewed the men behind the company to find out how it works and more in this video.
Así, se quiere cortar sus propios discos de vinilo en la comodidad de su propia casa de estudio? Martin Sitter, CEO de Ask.Audio y DJ, fue super interesada cuando vio la cabina Vinylrecorder.com en el NAMM 2016. No pasó mucho tiempo antes de que todo preparado para averiguar más y capturarlo en video para compartir con el mundo.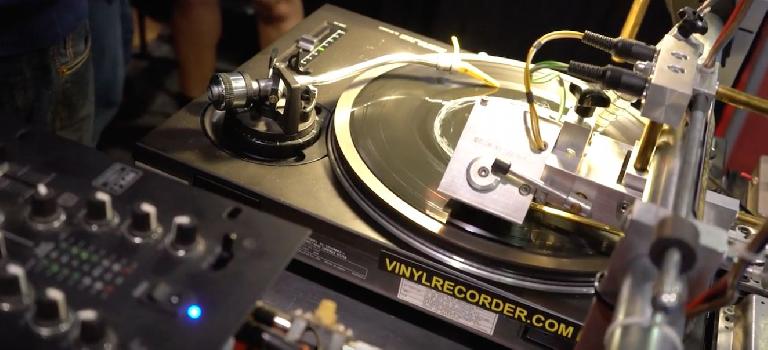 Echa un vistazo a continuación si usted es incluso un poco curioso sobre cortar discos de vinilo ... y no se distraiga por el photobomber!
Para precios y detalles plena echar un vistazo a su página web a continuación:
Web: