VinylRecorder.Com باعث می شود برش وینیل خود را بسیار ممکن است
One of Martin Sitter's favorite products at NAMM 2016 was the vinyl cutting machine by VinylRecorder.com. He interviewed the men behind the company to find out how it works and more in this video.
بنابراین، شما می خواهید برای کاهش وینیل خود را در راحتی از استودیوی خانگی خود را؟ مارتین نگهدار، مدیر عامل شرکت Ask.Audio و DJ، فوق العاده علاقه مند بود که او را دیدم غرفه Vinylrecorder.com در NAMM 2016. این بود طولانی قبل از همه ما راه اندازی شد برای پیدا کردن بیشتر و گرفتن آن بر روی تصویری به اشتراک گذاشتن با نه جهان است.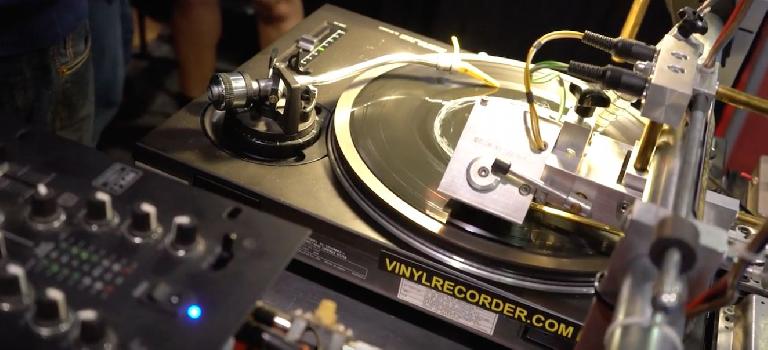 نگاهی به زیر اگر شما حتی یک کمی کنجکاو در مورد برش وینیل و ... و انجام شده توسط خرابکننده عکس پریشان نیست!
برای قیمت گذاری و جزئیات کامل نگاهی به وب سایت خود را در زیر:
وب سایت: