One of Martin Sitter's favorite products at NAMM 2016 was the vinyl cutting machine by VinylRecorder.com. He interviewed the men behind the company to find out how it works and more in this video.
Donc, vous voulez couper vos propres disques de vinyle dans le confort de votre propre home studio? Martin Sitter, PDG de Ask.Audio et DJ, était intéressé de super quand il a vu le stand Vinylrecorder.com au NAMM 2016. Il ne fallut pas longtemps avant que nous avons tous été mis en place pour en savoir plus et de capturer sur vidéo à partager avec le monde.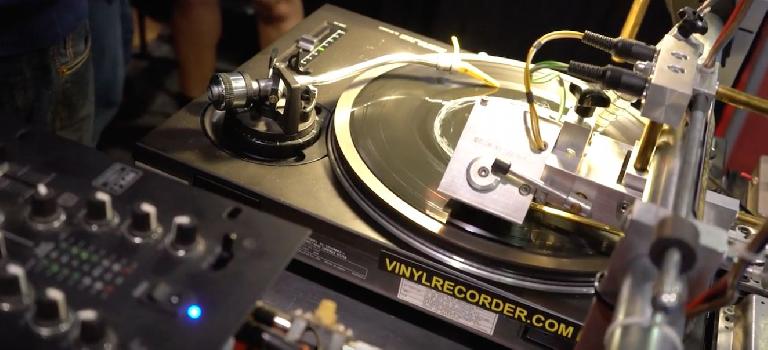 Jetez un oeil ci-dessous si vous êtes même un peu curieux de coupe vinyles ... et ne vous laissez pas distraire par le photobomber!
Pour plein prix et les détails jetez un oeil à leur site web ci-dessous:
Web: