VinylRecorder.Com अपनी खुद की विनील बहुत संभव काटना पड़ता है
One of Martin Sitter's favorite products at NAMM 2016 was the vinyl cutting machine by VinylRecorder.com. He interviewed the men behind the company to find out how it works and more in this video.
तो, आप अपने खुद के घर स्टूडियो के आराम में अपने स्वयं के vinyl रिकॉर्ड कटौती करना चाहते हैं? वह NAMM 2016 में Vinylrecorder.com बूथ देखा था जब मार्टिन को सम्भालने, Ask.Audio और डीजे के सीईओ, यह लंबे समय से हम सभी को और अधिक पता लगाने के लिए और के साथ साझा करने के लिए वीडियो पर कब्जा करने के लिए स्थापित किए गए पहले नहीं था सुपर दिलचस्पी थी दुनिया।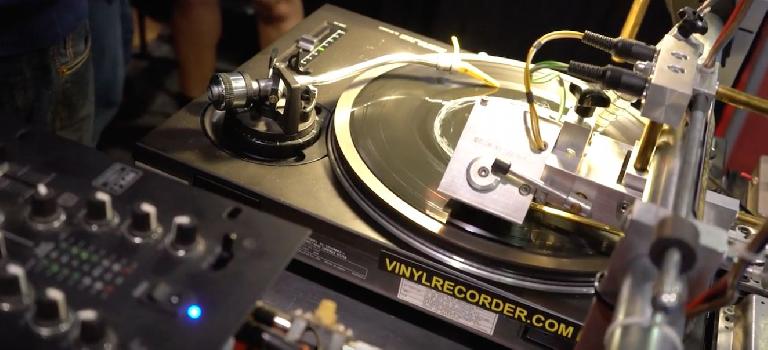 आप vinyl रिकॉर्ड काटने के बारे में भी एक छोटा सा उत्सुक हैं, तो नीचे एक नज़र रखना ... और फ़ोटोबॉम्बर से विचलित नहीं मिलता है!
पूर्ण मूल्य निर्धारण और जानकारी के लिए नीचे अपनी वेबसाइट पर एक नज़र रखना:
वेब: