One of Martin Sitter's favorite products at NAMM 2016 was the vinyl cutting machine by VinylRecorder.com. He interviewed the men behind the company to find out how it works and more in this video.
Quindi, si vuole tagliare i propri dischi in vinile nel comfort della propria casa studio? Martin Sitter, CEO di Ask.Audio e dj, era super interessato quando ha visto lo stand Vinylrecorder.com al NAMM 2016. Non passò molto tempo prima eravamo tutti insieme fino a saperne di più e catturare in video da condividere con il mondo.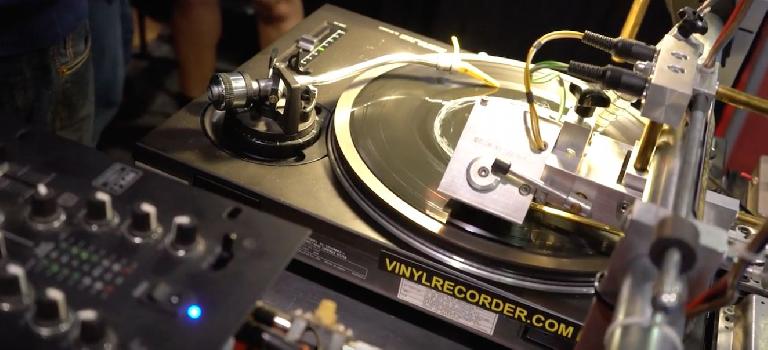 Date un'occhiata qui sotto se sei anche un po 'curioso di sapere tagliare dischi in vinile ... e non farsi distrarre dal photobomber!
Per prezzi e dettagli pieno dare un'occhiata al loro sito qui sotto:
Web: