Many of us have embraced a digital lifestyle in regards to book, music, video and photos. But, in a world where formats and media keep evolving, how can you future proof your products for tomorrow?
wenn du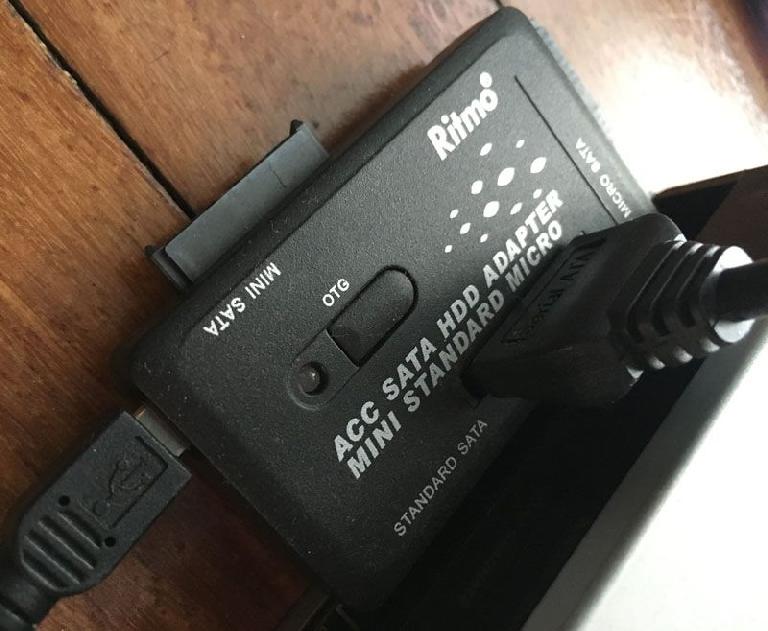 Das SATA-USB-Adapter konvertiert einen internen Blu-ray-Laufwerk an den USB, aber Mittel für viele ältere Ports vorhanden sind.
Computer hardware issues
Das erste Problem, das Sie

wenn du
Video hardware issues
wenn du
Um von FireWire, FCP X, FCP 7 oder iMovie rippen in wird die Arbeit zu tun, aber wenn DV-Bänder sind alt und schmutzig Sie benötigen, um FCP 7. FCP X verwenden
Video software issues
So können Sie Ihre Videos zugreifen und wandeln sie in einem modernen Format
Photos and artwork
Standbilder können ziemlich Standard erscheinen, aber ich erinnere mich, als JPEG war eine neue, seltsame Sache. Alte Bilder aus den frühen 1990er Jahren, wohl im PICT-Format oder etwas noch seltsamer ist. Glücklicherweise sind diese Bilder immer noch sichtbar mit Vorschau und viele andere Bildbetrachtung Versorgungsunternehmen. Wenn Sie in etwas wirklich seltsam laufen, dass man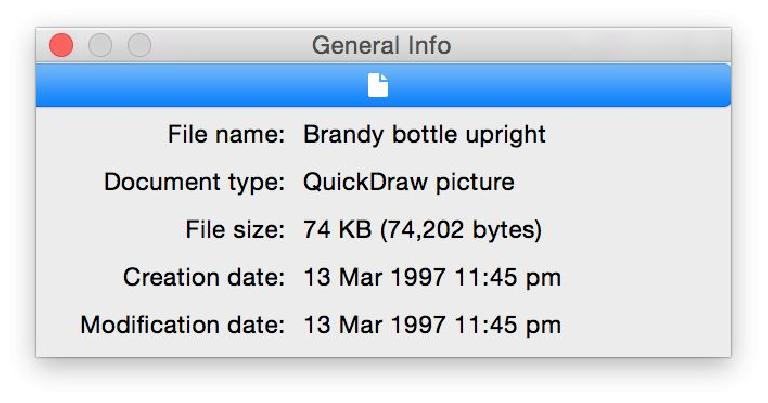 Dieser alte Datei PICT (QuickDraw) noch immer wird in Vorschau, aber nicht alle alten Bilder sind so glücklich.
Websites
Die Natur des Web bedeutet, dass alte Websites noch, im Großen und Ganzen funktioniert ziemlich gut. Allerdings, wenn Sie
Design work
PDF hat sich für eine Weile, und als Standard, es
Audio
AIFF und WAV sind unkomprimiert und sollte okay sein. MP3- und AAC sind weit verbreitet und standardisiert genug, dass Probleme aren
Multimedia
Direktor war groß, wieder in den Tag, aber apps dann wieder hergestellt werden kaum auf modernen Macs laufen. Erstaunlicherweise ist Direktor noch herum, obwohl es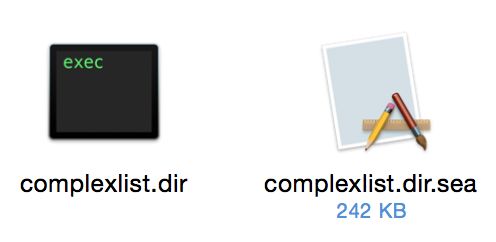 Ein Trip in die Vergangenheit: Das complexlist.dir Probe kam als .sea.hqx-Datei, die ich verwendet, Stuffit Expander zum Dekomprimieren.
Mac OS 9 apps
Wenn Sie ein älterer haben
Es
Older OS X apps
In einigen Fällen können Sie in der Lage, eine moderne Lösung, wie Parallels oder VMware Fusion verwenden, um eine moderne-but-veraltete Version von OS X zu emulieren, wenn Sie Software, die nicht mehr läuft unter dem aktuellen Betriebssystem haben. Und ja, können Sie in Emulatoren Emulatoren laufen, wenn Sie wirklich brauchen, um.

Bitte beachten Sie: viele Emulationssysteme liegen in einer rechtlich grauen Bereich, so dass es
CD/DVD-ROMs
Old-School-Multimedia-CD-ROMs und DVD-ROMs müssen in Disk-Images umgewandelt werden, aber das shouldn
hdiutil convert (dmgfilename).dmg -format RdWr -o (imgfilename).img

Nach dem Rippen der DVD, die Umstellung auf .img, Putting die .img in / Users / Shared-Ordner, dann setzen die SheepShaver-bereitgestellt 1,2 GB leeres Bild daneben und startet SheepShaver, war ich in der Lage, Mac OS 9 verwenden, um die Kopie .img auf die virtuelle 1,2 GB-Laufwerk, und öffnen Sie es. Eine angenehme Überraschung: alles funktionierte.
Conclusion
Ein oder zwei Generationen sind einfach genug, um zu überbrücken, sondern darüber hinaus, Sie