The gift of education lasts a lifetime. For the month of December, you can purchase Gift Tutorials for the special people on your holiday shopping list.
Als macProVideo.com Mitglied, Sie verstehen den Wert unseres Tutorials besser als jeder andere. Ich bin sicher, du hattest ein paar Momente, während Sie ein Video und dachte: "Wow, ich meine [Partner / Kind / buddy] wollen das sehen könnte!" ... Nun, jetzt können sie:
Gift Tutorials sind zurückzusenden
Wie es funktioniert:
Look for the "Gift" icon as you browse MPV. Gifts are available on Tutorial Pages, and on the Subscribe Page for Starter Subscriptions (non-recurring).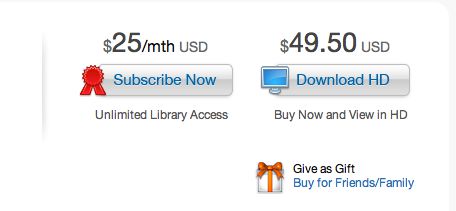 Achten Sie auf das Geschenk-Symbol auf MPV Tutorial Seiten
Purchase the Gift. A special code and confirmation e-mail will be provided that you can send to the gift recipient.

The Gift Tutorial ist in Ihren Warenkorb gelegt.

Beschenkte Folgt Link in E-Mail an das Geschenk an macProVideo.com erlösen.
Mehr Info:
You can gift HD Download tutorials only.

The invoice for the gift purchase is only available to the Gift Buyer's account (the Gift Recipient never sees the price paid for the Gift).

Coupon Code Discounts will be applied to all Gift Orders.
There is no time limit for Gift Redemption.