The gift of education lasts a lifetime. For the month of December, you can purchase Gift Tutorials for the special people on your holiday shopping list.
macProVideo.com 회원으로서 ë‹¹ì‹ ì´ 누구보다 우리 자습서의 가치를 이해합니다. ë'œ ë‹¹ì‹ ì´ 비디오를 ë³´ë©´ì"œ ìž ì‹œ 있었는데 생각 했어 í™•ì‹  "우와, ë'´ [파트너 / 아이 / 친구]ë¥¼í•˜ë ¤ëŠ" 이것을 ë³¼ 수 있어요!" ... 자, ì´ì œ 그들은 수 있습니다 :
ì" 물 자습서에 반환해야
작동 방법 :
Look for the "Gift" icon as you browse MPV. Gifts are available on Tutorial Pages, and on the Subscribe Page for Starter Subscriptions (non-recurring).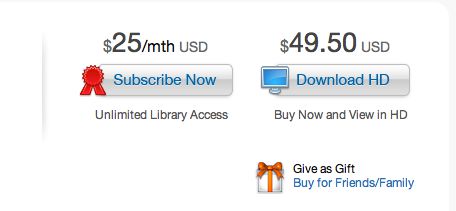 MPV의 íŠœí† ë¦¬ì–¼ 페이지에서 ì" 물 아이콘을 찾습니다
Purchase the Gift. A special code and confirmation e-mail will be provided that you can send to the gift recipient.

ì" 물 자습서는 장바구니에 추가됩니다.

ì" 물받ëŠ" 사람은 macProVideo.com에서 ì" 물ì" 구원하기 위해 이메일에있는 링크를 따릅니다.
추가 ì •ë³´ :
You can gift HD Download tutorials only.

The invoice for the gift purchase is only available to the Gift Buyer's account (the Gift Recipient never sees the price paid for the Gift).

Coupon Code Discounts will be applied to all Gift Orders.
There is no time limit for Gift Redemption.