Becoming an expert at masking techniques in Photoshop CS6 will take you a long way to creative image manipulation mastery! Dan Moughamian presents 5 essential Masking tricks for PS CS6 artists.
Layer masks are great for localizing your Photoshop edits, making the changes you create more precise, resulting in higher quality pictures and artwork. Once you've created a layer mask from the Color Range command or other method, there are some easy tricks you can use to speed up your workflow and experiment.

Tip #1 - Temporarily Disabling a Layer Mask
Sometimes you need to see what a layer or the image as a whole looks like without the effect your layer mask has on the image. Luckily there's an easy way to 'turn off' the Layer Mask without deleting it or undoing its creation in the History panel.
Just move the cursor over the Layer Mask, then Shift-click to turn it off temporarily. This will place a red 'X' over the mask and allow you to see what the picture would look like without it being used.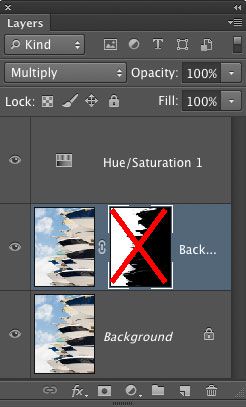 Tip #2 - Moving Masks from Layer to Layer
If you want to move a mask from its original layer to a different one (thereby removing the effect it has from the original layer as well), simply click on the layer, then drag-and-drop it on the new target layer.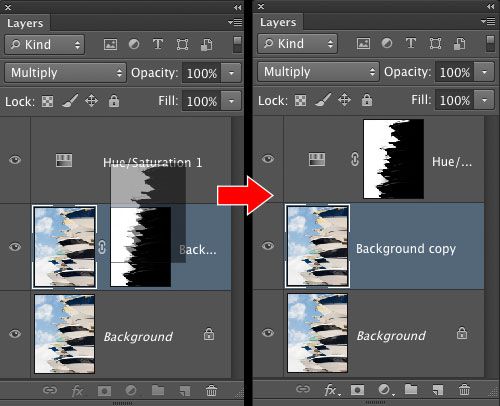 Tip #3 - Duplicate and Add Layer Masks
Another common scenario is needing to duplicate a layer mask that you've created, so you can apply it to multiple layers. For example, you might want to make changes to one part of an image using multiple Adjustment Layers. To do this, hold down the Option key on the Mac, the Alt key on Windows, then drag the Layer Mask to its new destination. This technique is a big time saver vs. re-creating masks from scratch!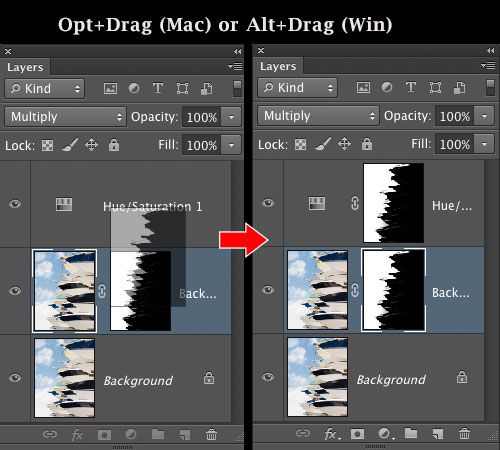 Tip #4 - Applying Masks
Once you're finished with the effect you're going for on a given layer and you want to 'render' those changes into the layer without losing the mask effect, you can do this very easily. It's called 'Applying a Layer Mask' to a layer and it will result in a layer that shows pixels where you made your edits, and transparency where the masking took place.
To apply a layer mask to the layer, move the cursor over the mask, then Right-click and choose Apply Layer Mask from the pop-up menu. Notice the other masking options available. When you're finished you'll have (in effect) a new layer.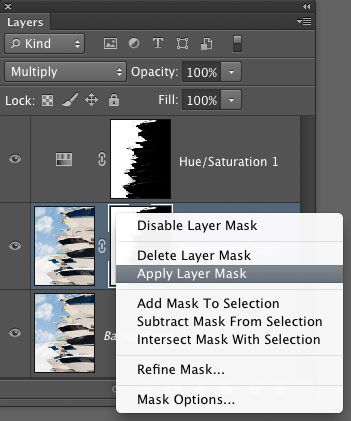 Tip #5 - Deleting Layer Masks
To delete a Layer Mask, you can either click it and drag it to the trash can at the bottom of the Layers panel, then release... or you can again right-click on the Layer Mask and choose Delete Layer Mask. This will remove the effect of the mask, allowing any adjustment layer it might be attached to (for example) to apply its effect to the entire document or layer.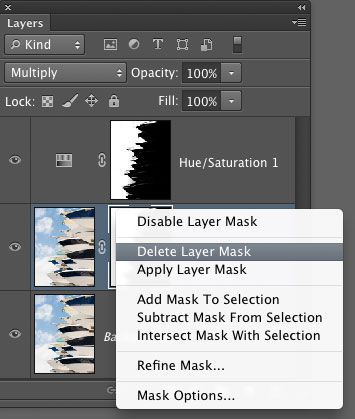 Learn more about Selection and Masking Techniques in Photoshop CS6 here.