Want to transform a photo into something retro and cool in 10-15 minutes? Launch Photoshop, read this article and you'll end up with something awesome.
In this quick tip I'm going to show you how to get a retro blown out photo look that is popular with many phone photo apps. We'll do some color correction and add some light leaks. Let's go!

Step 1 - Photo Filter
Get an image, any image will do. What I'll say before we start is every image will require different settings but the technique will be roughly the same. So here's my image of a desert road.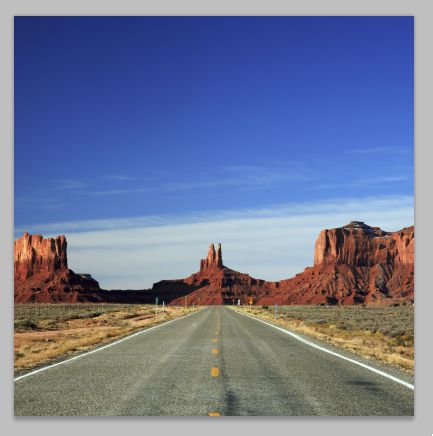 The first thing I'll do is warm this up a bit by creating a Photo Filter adjustment layer above my image. I've set this to a sandy color with a Density of 57% and unchecked Preserve Luminosity.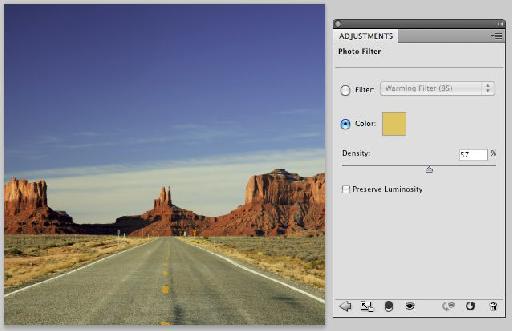 Step 2 - Levels
Now create a Levels adjustment layer below the Photo Filter layer. I'm going to manipulate each color channel (RGB) separately with the levels control. First up I select the Red channel and move the Gamma up to 0.86. This will calm some Red from the mid tones.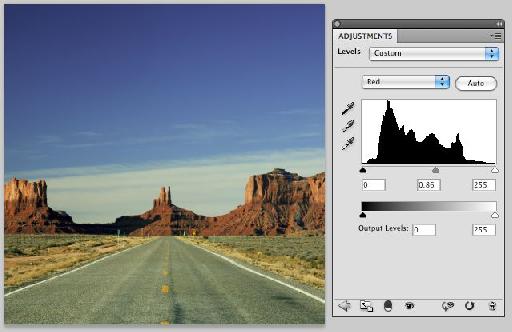 I'll now go to the green channel and move the Gamma to 0.75 and limit the output of the greens to 22 in the shadows using the Output Levels.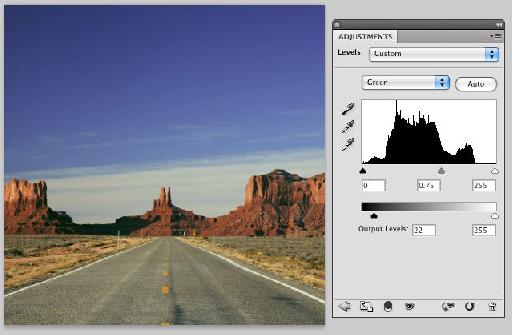 Now for the blue channel. Gamma to 1.20 and the output of the shadows to 45. You can see we are getting a much more washed out look to our image.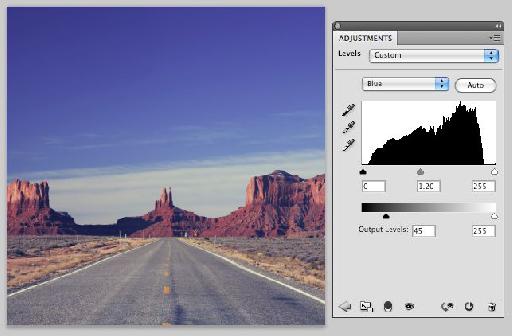 Step 3 - Texture
So now we're going to add some grunge! I found some excellent textures from Shadow House Creations which is a great texture site.
http://shadowhousecreations.blogspot.co.uk
I'm going with this one!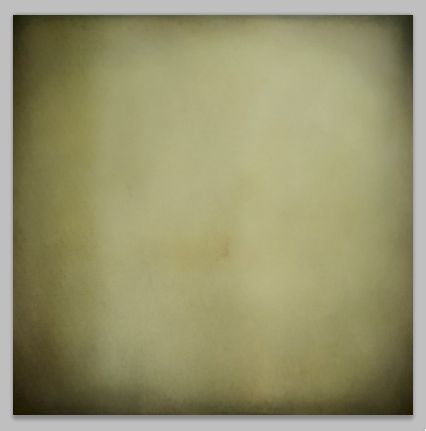 I'm going to put this at the top of the stack and set the blend mode to Overlay.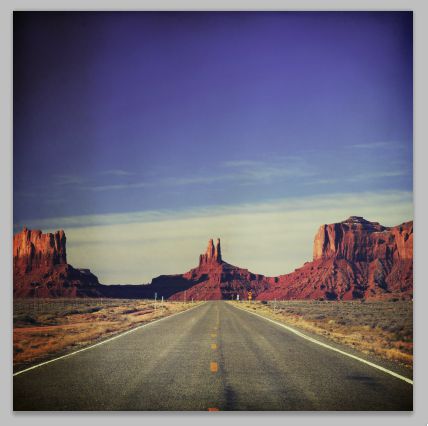 I'm now going to create a Hue Saturation adjustment layer above my texture and clip it to the texture by hovering my mouse between the layers and Option (Alt PC) - Clicking so the adjustment layer only effects the texture.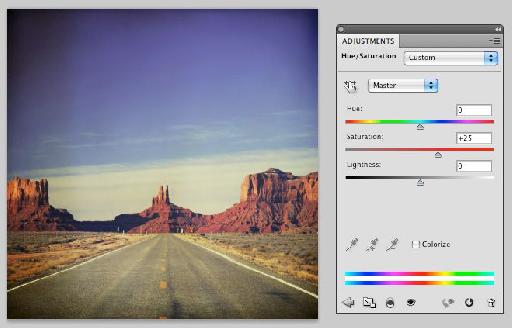 This allows me to desaturate the texture if I want or even boost the saturation for an even warmer look as the texture contains those yellowy, green tones.
Step 4 - Burn it!
So now I'll create some light leaks. In a new document with a black background I'll paint some white blobs with a soft large brush on a new layer. Make sure this document is a bit bigger than your image.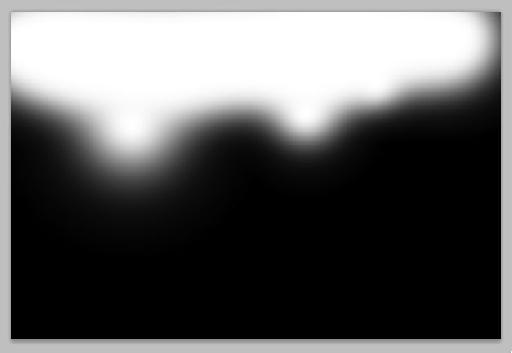 I'll then stretch it vertically with the Free Transform command (Command-T) to make it longer.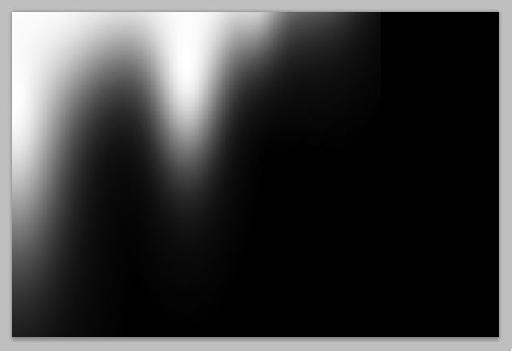 I'll then press Command-A to Select All and use a Gaussian Blur of about 60px to soften it up. The Select All stops the edges from blurring.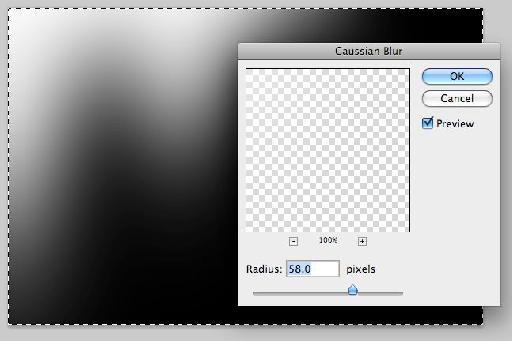 Now above my blob layer I'll create a Gradient Map adjustment layer with a fire like gradient going to black. Now I get this.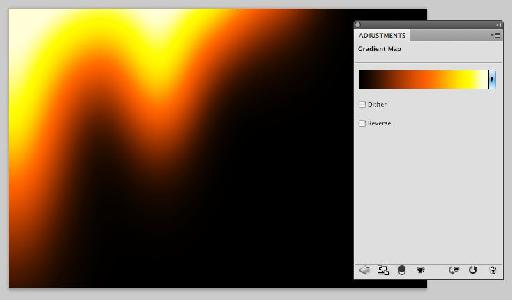 I'll give my blob layer a final stretch with Free transform and move it to a suitable position.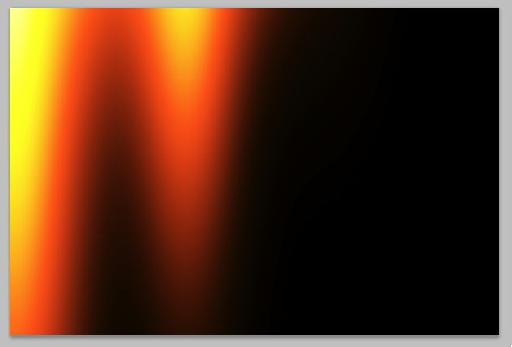 Now I just Merge (Command-E) all the elements together.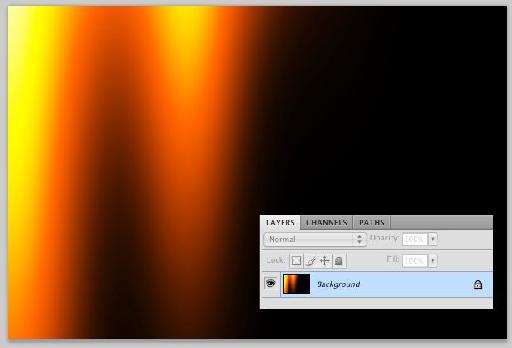 I now drag this layer into my other document below the texture layer and set the blend mode to screen. Done!!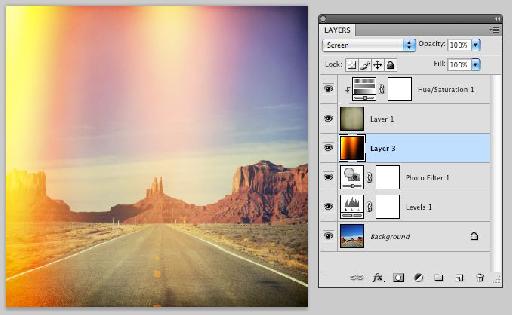 Step 5 - Finish Up
Feel free to add a border effect with a new layer at the top of the stack. Set the Fill Opacity to 0% and add your effects.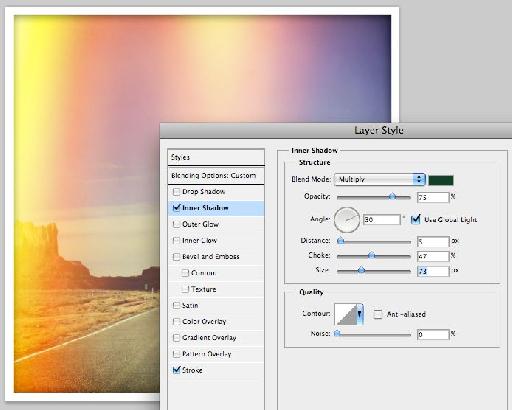 Here's the final image.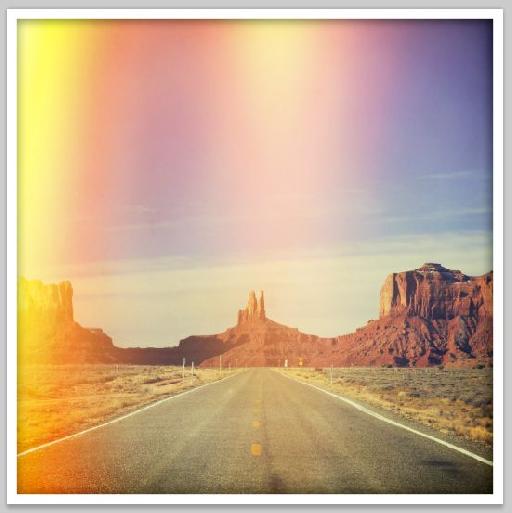 A nice retro style in a couple of minutes!!