Getting a handle on Adobe Camera Raw can lead to excellent looking pictures. Dan Moughamian takes you through the roundtrip workflow using Photoshop CS6 and ACR.
One of the most powerful Photoshop features is Adobe Camera Raw (or ACR). It allows us to maximize raw photo data to create the best looking picture possible. By default, when we open a file from ACR into Photoshop, it opens as a Background layer '" a fixed, rendered image, generated from our ACR settings. However, with the power of Smart Objects we can open an image from ACR into Photoshop, and if you need to make changes... you can open it right back into ACR! Let's take a look at this helpful 'round-trip' workflow.

Step 1 - Open your picture into ACR.
Using the File > Open command, find a raw photograph that you'd like to work on, select it and click Open. Alternatively you can browse through your photos in the Mini Bridge Panel (Window > Extensions > Mini Bridge) and double-click the raw shot you want to use.
Step 2 - Make your ACR edits.
Using the Basic panel as a starting point, optimize the overall exposure, contrast and saturation. Maybe crop the image as well, so that there's an obvious visual difference from the original. The specific changes you make are up to you; any combination of ACR settings will work for this technique.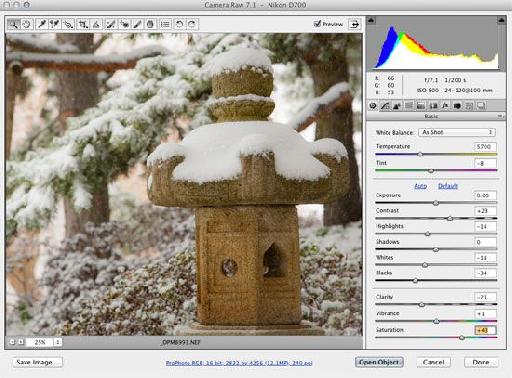 Step 3 - Define the Workflow Option settings.
Click the blue 'link' at the bottom of the ACR window to view options for controlling the color space, bit depth, size, resolution, and sharpening. You'll also notice at the bottom of the Workflow Options window there is an 'Open in Photoshop as Smart Object' checkbox. Once you've chosen the other settings, click this option. When you're done click OK.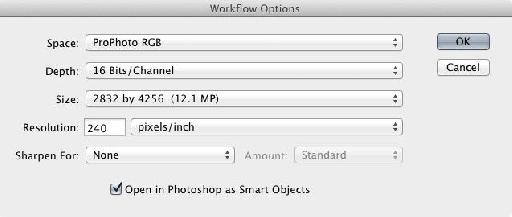 Step 4 - Click Open Object.
When you're ready to open the file into Photoshop, click the Open Object button (bottom-right part of the ACR window). Photoshop will begin to process the raw data. After several seconds, a rendered version of your raw file (complete with ACR changes) will open into Photoshop. Except that instead of having a Background layer, you will see a Smart Object layer in the Layers panel, that carries the same name as your raw file.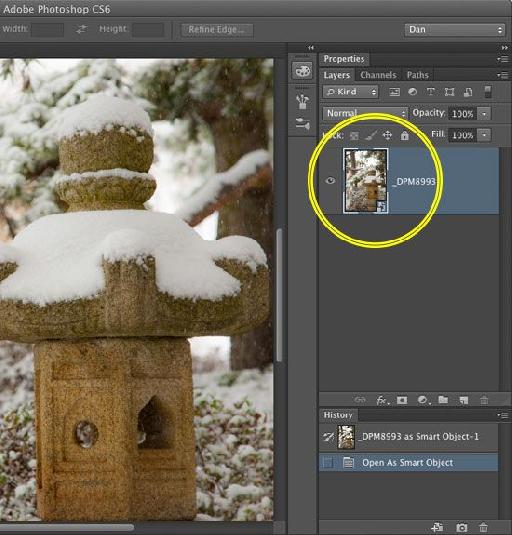 Step 5 - Make more changes in ACR.
From this point, if you need to modify the settings you've applied in ACR, just double-click the original Smart Object layer. When you do so, Photoshop will re-open the file into ACR, displaying the exact settings you settled on during your initial edits. From this point you can change any of the settings that you like.
When you're finished, click the OK button. Photoshop will again process the image for a few seconds and then open the file back into the Photoshop environment with its updated look. Simple!