Getting a handle on Adobe Camera Raw can lead to excellent looking pictures. Dan Moughamian takes you through the roundtrip workflow using Photoshop CS6 and ACR.
Einer der mächtigsten Photoshop-Funktionen ist Adobe Camera Raw (oder ACR). Es ermöglicht uns, Raw-Daten zu maximieren, um die am besten aussehende Bilder zu erschaffen. Standardmäßig wird, wenn wir eine Datei geöffnet von ACR in Photoshop, öffnet sie als Background-Ebene
Schritt 1 -
Mit dem File
Schritt 2 - Machen Sie Ihre ACR Bearbeitungen.
Mit dem Basic-Panel als Ausgangspunkt, optimieren den gesamten Belichtung, Kontrast und Sättigung. Vielleicht das Bild zuschneiden als gut, so dass Theres eine offensichtliche visuelle Unterschied zum Original. Die spezifischen Änderungen, die Sie machen, sind bis zu Ihnen, jede Kombination von ACR Einstellungen werden für diese Technik zu arbeiten.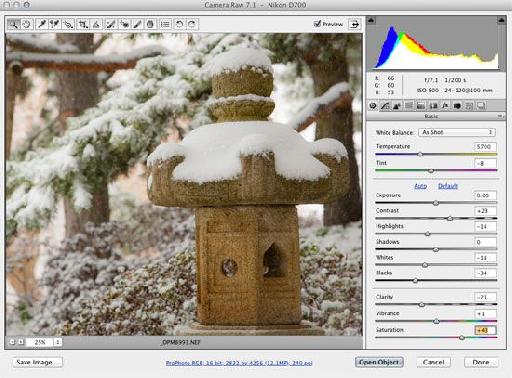 Schritt 3 - Definieren Sie die Workflow Option Einstellungen.
Klicken Sie auf den blauen Link am unteren Rand der ACR-Fenster, um die Optionen für die Steuerung der Farbraum anzuzeigen, Bit-Tiefe, Größe, Auflösung und Schärfen. Sie werden auch an der Unterseite des Workflow-Optionen-Fenster feststellen, es ist ein Open in Photoshop als Smart Object Kontrollkästchen. Sobald youve gewählt die anderen Einstellungen, klicken Sie auf diese Option. Wenn youre getan OK klicken.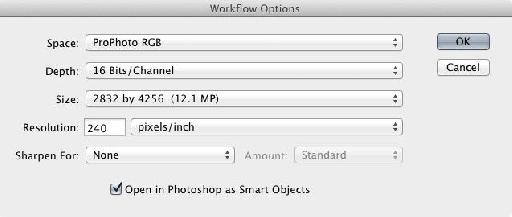 Schritt 4 - Klicken Sie auf Objekt öffnen.
Wenn youre bereit, um die Datei in Photoshop öffnen, klicken Sie auf das Objekt öffnen Taste (unten rechts Teil des ACR Fenster). Photoshop beginnen, um die Rohdaten zu verarbeiten. Nach einigen Sekunden wird eine gerenderte Version Ihrer RAW-Datei (komplett mit ACR Veränderungen) in Photoshop zu öffnen. Abgesehen davon, dass statt einer Hintergrundebene, sehen Sie ein Smart-Objekt-Ebene in der Ebenen-Palette, die den gleichen Namen wie die RAW-Datei trägt.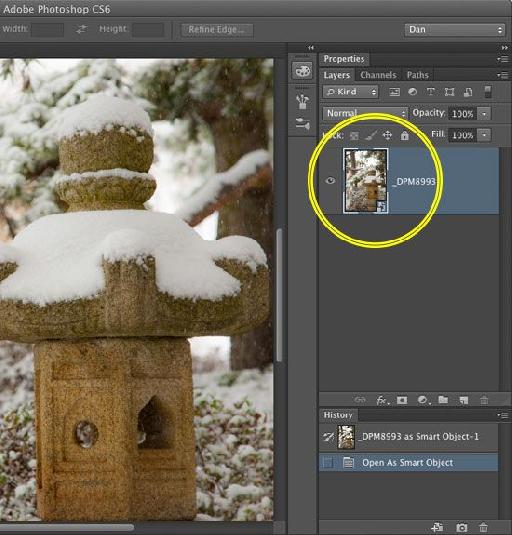 Schritt 5 - Machen Sie mehr Veränderungen in ACR.
Von diesem Punkt, wenn Sie ändern müssen die Einstellungen in ACR youve angewendet, doppelklicken Sie einfach auf das ursprüngliche Smart-Objekt-Ebene. Wenn Sie dies tun, wird Photoshop wieder öffnen Sie die Datei in ACR und zeigt die genaue Einstellungen, die Sie ließ sich auf während Ihrer ersten Bearbeitungen. Ab diesem Zeitpunkt können Sie Änderungen an den Einstellungen, die Sie möchten.
Wenn youre fertig sind, klicken Sie auf die Schaltfläche OK. Photoshop wieder verarbeiten das Bild für einige Sekunden und öffnen Sie dann die Datei wieder in den Photoshop-Umfeld mit seinen aktualisierten Blick. Simple!