Getting a handle on Adobe Camera Raw can lead to excellent looking pictures. Dan Moughamian takes you through the roundtrip workflow using Photoshop CS6 and ACR.
Una delle caratteristiche più potenti di Photoshop è Adobe Camera Raw (o ACR). Esso ci permette di massimizzare i dati fotografici raw per creare l'immagine più bello possibile. Per impostazione predefinita, quando si apre un file da ACR in Photoshop, si apre come un livello di sfondo
Fase 1 -
Utilizzo del file
Fase 2 - Fai la tua ACR modifiche.
Uso del pannello di base come punto di partenza, ottimizzare l'esposizione complessiva, contrasto e saturazione. Forse ritagliare l'immagine e, in modo che theres una differenza evidente visiva da quella originale. Le modifiche specifiche apportate sono fino a voi, qualsiasi combinazione di impostazioni ACR lavorerà per questa tecnica.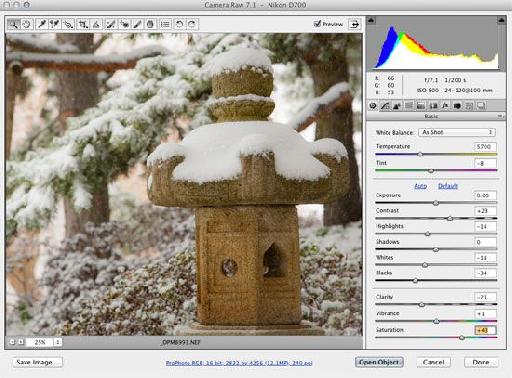 Fase 3 - Consente di definire le impostazioni delle opzioni del flusso di lavoro.
Fare clic sul collegamento blu nella parte inferiore della finestra di ACR per visualizzare le opzioni per controllare lo spazio colore, profondità di bit, dimensioni, la risoluzione e la nitidezza. Youll anche notare nella parte inferiore della finestra Opzioni flusso di lavoro vi è un aperto in Photoshop come oggetto avanzato casella di controllo. Una volta youve scelto le altre impostazioni, fare clic su questa opzione. Quando youre fatto clic su OK.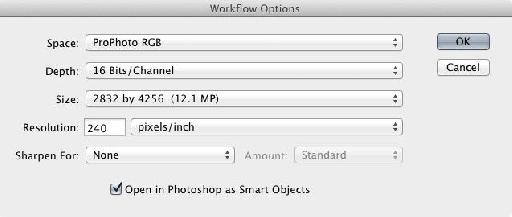 Fase 4 - Fare clic su Apri oggetto.
Quando sei pronto per aprire il file in Photoshop, fare clic sul pulsante Apri oggetto (in basso a destra della finestra di ACR). Photoshop inizierà a elaborare i dati grezzi. Dopo alcuni secondi, una versione resa del file raw (completa di cambiamenti ACR) si aprirà in Photoshop. Solo che invece di avere un livello di sfondo, si vedrà un livello Oggetto avanzato nel pannello Livelli, che porta lo stesso nome del file raw.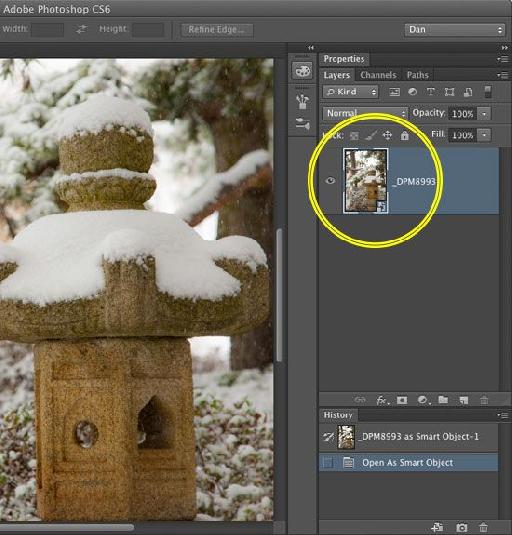 Fase 5 - apportare ulteriori modifiche in ACR.
Da questo punto, se è necessario modificare le impostazioni youve applicate in ACR, basta fare doppio clic sul livello originale oggetto avanzato. Quando si esegue questa operazione, Photoshop riaprire il file in ACR, che visualizza le impostazioni esatte vi si stabilirono durante le modifiche iniziale. Da questo punto è possibile modificare le impostazioni che ti piacciono.
Quando youre termine, fare clic sul pulsante OK. Photoshop sarà di nuovo elaborare l'immagine per alcuni secondi e quindi aprire il file in Photoshop l'ambiente con il suo nuovo look. Semplice!